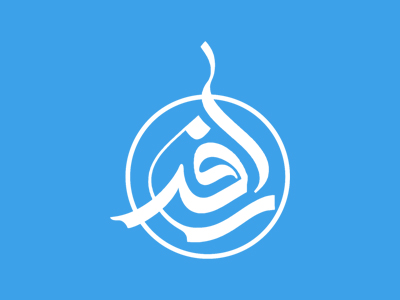 Let's Invite Each Other to Piety
Considering that not all men and women can attain the first two degrees of piety being (1) outstanding and (2) especial piety, we should not invite the general public to these two stages of piety as these degrees of piety belong only to the Prophets, the Imams and God's especial Saints. However, it is feasible for all men and women to attain ordinary or the general type of piety; that is to abstain from the religiously forbidden ethical, carnal and financial affairs.
Therefore, it is everyone's duty to politely invite others to piety and to encourage each other to abstain from various forbidden acts, so that divine virtues may encompass man's life including individuals and families and thus the society can benefit from it.
It is divinely obligatory for all people in all ranks to attain piety, especially a husband and wife who should teach piety to their children. The righteous say children are God-given responsibilities and their hearts, and souls are pure and void of any corruption like blank tableaux. This blank tableau can accept any design. If a child is taught good deeds, words and ethics at home and if he/she is guided to learn the truth, he/she will attain the prosperity of this world and the Hereafter. The parents who cause this to happen shall share in the reward as do the teachers who have participated in his/her training.
If, however, the parents be corrupted and ungodly drawing satanic designs on the child's heart, life and soul, then the child will become corrupted and be raised like an animal just following his lusts and carnal desires. The child will be spoiled and the responsibility will undoubtedly lie with his parents or teacher.
Save yourselves and your families from a Fire.[Holy Quran: Tahrim 66:6]
Why do parents usually protect their children from fire and prevent them from approaching danger? Should they not also protect their children from the flames of God's Wrath in the Hereafter resulting from lack of piety, evil acts, no morality, faith and good deeds. The practical approach to protect children from punishment in the Hereafter is for the parents to be pious and to teach them piety. To train their children parents must be benevolent teachers, persuasive preachers and sympathetic inviters to good deeds. They must first ornament themselves with piety, faith and good deeds. Then they must train their children, teach them principles of morality and protect them from bad friends and wicked teachers.
They must try to raise the child in such a way that he/she does not become deeply fond of wealth, luxury and wastefulness as well as excessive ornaments. Thus, he/she would not turn into a wasteful, greedy, looting, lustful and stubborn individual in the future. If the society consists of ungodly individuals, it will be like a building constructed from low grade materials. It will collapse and living in it will become difficult for everyone.
There would be no need for prisons, police, courts and the extensive judicial system, if all homes were based on piety and couples were virtuous and taught their children piety. If so, large amounts of money spent on preventing robbery, corruption and looting would be saved and could be spent for the public's well-being.
Adopted from the book: "The Islamic Family Structure" by: "Husayn Ansarian"
Share this article
Related Items:
Comments
0
Your comment
Comment description