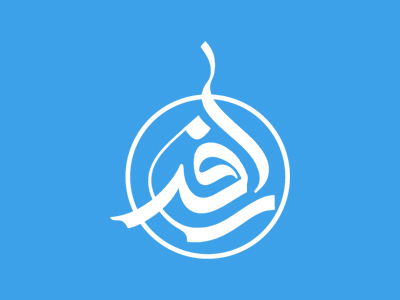 French Bread
Ingredients:
1 package yeast or 1/3 of a cake of fresh yeast -not quick type
about 1+1/4 cups water- 1/4 cup warm (around 110 degrees) for dissolving yeast and 1 cup tepid or cooler for mixing dough
1 teaspoon kosher salt
about 3 cups unbleached flour or combo of flours (gluten plus regular or unbleached and bread flour)
cornmeal for baking
Directions:
Proof* the yeast in the 1/4 cup of warm water. You can add a pinch of sugar to test or feed it, but if you want to be a purist, leave it out and use flour. Dissolve the yeast and sprinkle the top of the mixture with a small amount of the flour. Do not mix in. Cover with a linen (or non-terry) tea towel. Let sit a few minutes until the flour "cracks" or begins to swell.
Add the remaining water and salt and mix well. Slowly add flour, mixing till a slack (wet) dough appears. You may need more if it's a dry day and less if it's damp out. Weather makes a big difference on that. Mix till it forms a soft, slightly sticky dough and starts to pull away from the sides of the bowl.
Put into a large oiled bowl (or clean the one you are mixing in) and cover with plastic wrap and a tea towel. Do not put in a warm place, room temp. is fine. If you are not in a hurry you can rise it in the refrigerator. It will rise a lot slower but it will rise. This is a good hint for people who work and want fresh bread. Make the dough one night and bake it the next. A long slow rise makes it taste better too.
At room temp. allow to rise until doubled about 2+ hours. Punch down and allow to rise again about 1+ hours or half the time.
Divide the dough in half and shape into two ovals about 3/4 of an inch thick. Fold the ovals into half, pinch the edges, then half again, pinch and again if necessary to form a long baguette. Roll back and forth, taper ends to smooth. Place on a cornmeal-sprinkled baking sheet with the seam on the bottom.
Lightly cover and allow to rise till more than doubled. This can take up to 2 hours. One half hour before - preheat oven to 450 degrees. And prior to baking place a baking pan of water in the bottom of the oven or on the lowest shelf.
With a sharp razor, slash the tops of the loaves in 3-4 places. Spritz or brush with water.
Bake about 10 minutes, and very quickly spray 3-4 times during this time. Try not to keep door open too long each time to lose heat. MAKE sure you do not spray directly at the light bulb in your oven!! Just the loaves.
Lower the temp. to 425 degrees. Switch pan positions. Bake till very golden about another 20 minutes or longer.
Shut oven off and prop oven door open to release steam. Remove and pour out the pan of water if there is still a lot left in it. Allow loaves to "dry" out a bit, then place on a rack to cool. While tempting- DO NOT cut while hot.
Makes 2 loaves.
*I always proof my yeast to see if it is good. Most might not agree but over the years have found that lots of flops or low rises have been because of a low percentage of "dead" yeast. So it takes a few minutes longer and I am sure its good (or not). One time I went through 18 (!) packages of yeast before finding a good one. And they all had correct dates.
More notes from MJZ13 (a.k.a. Rocky Road) -
When I went to cooking school years ago we were taught to make the french baguettes using all high protein bread flour and to make a firm dough. Things have changed. I now use half bread flour (not bromated) and half regular unbleached, like Heckers (or Cerasota in other parts of the US.) or King Arthur etc. And a "slack" dough or wet dough is better. Its harder to work with but ends up lighter and crustier.
Another really good trick for a crisp crackly crust is to use the unbleached flour and then add 1/4 straight gluten flour. In essence you are making your own bread flour adding the gluten or protein into it yourself. It is a little expensive but can be bought by the pound at a health food store. Smell it to make sure it is not stale. You only need a little so keep the rest well wrapped in the freezer to keep it fresh. Scoop out what you need and re-wrap. The less air the better. I use a basic recipe for 2 long loaves. It is not unusual, but its more of the techniques involved than the actual recipe.
Share this article
Related Items:
Comments
0
Your comment
Comment description