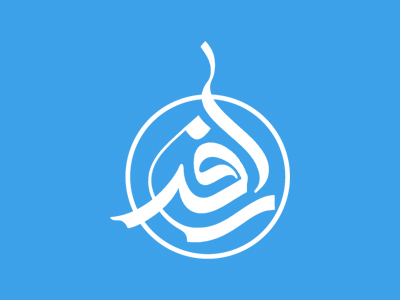 Ways Your Kids Can Celebrate Ramadan Without Fasting
Even if they don't fast, they can still observe the holiday ...
It is recommended that during Ramadan adolescents who have reached puberty (about 12 -13 years of age) to take part in Ramadan traditions like prayer and fasting. But, what about kids who are younger? How can they celebrate and learn more about Ramadan without fasting?
To include my young children in our Ramadan routine without requiring them to fast I come up with multiple activities to do with them everyday. Here are some ideas thar you might find helpful in sharing this special time with your young children.
Ramadan Reading
There is nothing I love more than reading with my kids. From Goodnight Moon to Harry Potter, I have read it all with them. During Ramadan I read books to help them in their understanding of the holiday and of the Islamic religion. For children, I recommend books such as:
* My First Ramadan by Karen Katz: This book is an easy read and explores the basics of the Ramadan at the level of understanding of a small child.
* The Night of the Moon: A Muslim Holiday Story: This is a perfect reader for school age children. It is a story about an American Muslim child observing Ramadan with her family. Muslim American children can relate very easily to a book like this because they can place themselves into the story.
Arts and Crafts
Another activity that the children take alot of pride and enjoyment in is coloring. Young children enjoying being creative and take alot of pride in coloring pictures that Mom and Dad can hang on the refrigerator or on the wall at the office. Crayola offers a wide array of Ramadan coloring sheets on their website that can be printed at home. You can color with them and share in the fun.
Arts and crafts are a fun way for you and your child to spend time together learning about Ramadan. There are many different projects children can create with basic items such as construction paper, crayons, and glue. Submission.org offers many Ramadan arts and crafts that children will have a blast creating for Ramadan.
Moon and Star Gazing
The moon and stars are an integral part of Ramadan. A great way to bond with your children is to go into your backyard or local park and introduce your children to the stars. Stargazing is a great way to truly witness amazement in your kids eyes. Depending on your location something and quiet and as serene as laying under the stars with your children will create memories that will last forever.
Cook with Your Kids
Finally, as you probably could have guessed, my favorite activity is cooking. Spending time in the kitchen cooking and showing my children "the ropes" while getting ready to feast in the evening is a wonderful experience. They will feel a sense of accomplishment when they see they see what a delicious feast they have helped to prepare to break the day's fast.
These are just a few ways I spend time with my children during this wonderful time of year - any way to include them during Ramadan will help further enlighten them to this glorious holiday.
Share this article
Related Items:
Comments
0
Your comment
Comment description