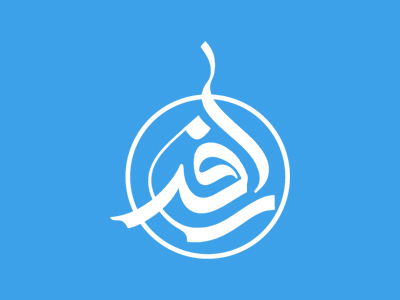 The Weekend Diet Meal Plan
Follow this luxurious low-cal meal plan to jump-start your diet over the weekend. Also be sure to check out these mini-workouts to get your heart pumping

This menu allows you to eat as you wish, whether you're cooking for the family or on the go. The only rule: To keep within the 1,200 calorie daily limit, you must eat one meal from each category. Each day, you can also have one 50-calorie snack.

Breakfast

Granola Delight: Mix 1/2 cup low-fat granola with a 6-oz. container plain low-fat yogurt and 8 dried apricot halves, chopped (290 calories)
Triple-Berry Smoothie: In blender, place 1 package regular-flavor instant oatmeal (about 1/3 cup), 1 cup frozen mixed berries, 1/2 cup calcium-fortified orange juice, 1/2 cup fat-free milk, and 1 tsp honey; blend till smooth (300 calories)
Whole-Grain Pancakes with peaches and raspberries (275 calories)
Breakfast Tortilla Stack with fresh tomato salad. Serve with 6 oz. orange juice (275 calories)
Spinach and Feta Frittata with a side of fruit salad (210 calories)

Eating out?
These menu picks from popular restaurants fit into your plan:

Dunkin' Donuts: Egg White Turkey Sausage Flatbread sandwich (280 calories)
Starbucks: Valentia Orange Cake (290 calories)
Jamba Juice: Jamba Light Smoothie (any flavor, 24 oz., 290-310 calories)
Lunch
Spinach Salad: Top 2 cups baby spinach leaves with 3 oz. cooked skinless chicken breast, sliced; 1/4 cucumber, sliced; 2 radishes, sliced; 1/3 cup cantaloupe cubes; and 2 Tbsp. pistachios. Drizzle with a mix of 1 Tbsp. lime juice, 1 tsp. raspberry vinegar, 1 tsp olive oil, 1 tsp. honey, and salt. Serve with 2 Ak-Mak Stone Ground Sesame Crackers (400 calories)
Veggie Burger Olé: Place 1 black bean veggie burger (cooked per package instructions) on a split whole wheat mini pita with 2 Tbsp. salsa and 2 thin avocado slices. Serve with 1 cup mango chunks (fresh or frozen, thawed) and 1/2 cup plain fat-free yogurt (405 calories)
Spicy Roast Beef Sandwich: Spread 1 Tbsp. horseradish mustard on 2 slices whole-grain bread. Top with 3 oz. lean deli-sliced roast beef, 1/4 cup watercress sprigs, and 1 plum tomato, sliced. Serve with 1 kiwi or 1 apricot, cut up, with 10 raspberries (410 calories)
Curried Tuna Salad: Mix together 3 oz. water-packed tuna (white or light); 1/2 small red apple, chopped; 2 Tbsp. finely chopped celery; 2 Tbsp. raisins; 1 Tbsp. light mayonnaise; 1 Tbsp. plain fat-free yogurt; 1 tsp. lemon juice; and 1 tsp. curry powder. Serve over greens, with 4 Triscuits and 1 mini Babybel Light cheese (410 calories)
Eating out?
These menu picks from popular restaurants fit into your plan:
Quiznos: Side Chopped Salad with Fat Free Balsamic Vinaigrette (135 calories) and one sandwich: Roadhouse Steak Sammie (195 calories); Cantina Chicken Sammie (205 calories)
Panera Bread: From Your Pick Two menu (soup and salad):
Low-Fat Vegetarian Black Bean Soup (90 calories)
Low-Fat Vegetarian Garden Vegetable Soup (70 calories)
1/2 Fuji Apple Chicken Salad (260 calories)
1/2 Asian Sesame Chicken Salad (200 calories)
Au Bon Pain: Mediterranean Chicken Salad (290 calories) with Light Olive Oil Vinaigrette (110 calories)
• •
Dinner
Hoisin-Glazed Salmon with Quinoa, salad with scallions, radishes, and rice vinegar (435 calories)
Flatiron Steak with Chimichurri Sauce. Serve with 1 slice crusty whole-grain bread (425 calories)
Grilled Shrimp Salad with barley and mango and 3 avocado slices (435 calories)
Grilled Turkey Burger with grilled corn on the cob and tomato slices (435 calories)
Fish Tacos with Carrot-Cilantro Slaw served with extra carrot slaw on the side (415 calories)
Tandoori Chicken Breasts with Cucumber-Mint Raita (285 calories)
Chili-Rubbed Pork with grilled corn: sprinkle cilantro on the corn and serve with lime wedges and tomatoes (235 calories)
Pork Stir-Fry with a side of rice (365 calories)
Fusilli with Shrimp and Tomatoes (485 calories)
Eating out?
These menu picks from popular restaurants fit into your plan:
Red Lobster: Choose one starter and one entrée:
Garden Salad with Balsamic Vinaigrette (150 calories)
1 Cheddar Bay Biscuit (150 calories)
Wood-Grilled or Broiled Salmon from Half Portions menu (265 calories)
Rainbow Trout (225 calories)
P.F. Chang's: 2 Dumplings (steamed, 132 calories), 1/2 order Cantonese Shrimp (262 calories)
Or 1/2 order Ginger Chicken with Broccoli (424 calories)
Domino's Pizza: 1/4 large Thin Crust pizza with grilled chicken and veggies (422 calories)
Or 1/4 medium Pepperoni Pizza (420 calories)
Ruby Tuesday's restaurant: Grilled Chicken (257 calories), Creamy Mashed Cauliflower (136 calories)
Share this article
Related Items:
Comments
0
Your comment
Comment description