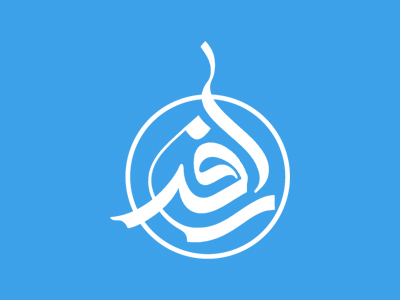 The Prayer of the 'Ashura
The Imam prayed with the rest of his followers. They prayed Salat al-Khawf (Prayer of Fear), a two-unit prayer for wartime. Two of his followers, Zuhayr and Sa'id, were in front of the Imam protecting him.
The Imam's followers rotated, half prayed while the other half fought and then they exchanged places.
The enemy shot arrows and Sa'id fell while saying, "O, God! Curse them. Curse those who do not help the descendants of Your Prophet."
Then he turned his face to the Imam and said, "O, Imam! You are my leader."
As he died, the Imam said to him, "You will be in heaven before us."
When the Imam's companions counted, they found thirteen arrows on his body. Then, the Imam said to his remaining followers, "O, honored people! This is heaven. The doors of heaven are open and the Messenger of God and other martyrs are waiting for us. Protect the religion of God and the religion of his Prophet, and protect the women of the House of the Prophet."
They replied, "Our souls are for your souls and our blood is for your blood. By God, as long as we are alive, no one can hurt your family!"
At this point, 'Umar Ibn Sa'd ordered archers to shoot arrows on the Imam's camp and swordsmen to cut the legs of their horses. After this, the Imam had no horsemen left except Dhahak who said, "When I saw all of our horses' legs being cut, I took my horse and hid it in the tent."
People were fighting and everyone who left to go fight first came to the Imam and said, "Peace be upon you, O, grandson of the Messenger of God!"
The Imam always answered, "And may upon you be peace, and we are right behind you," then recited, "Some of then have fulfilled [their covenant], and others are waiting [to do so], and have not made any changes [in the religion]." 1
Abu Thumamah al-Sa'idi went and fought until he was killed. Then, Sulayman Ibn Mazarib al-Bajali went, fought, and was killed. Then, Zuhayr Ibn al-Qayn asked permission and the Imam said, "We are going to follow behind you." He went and killed one hundred and twenty of the enemy before he was killed.
'Amr Ibn Qardha al-Ansari was protecting the Imam with his own body and he fell and died from all the arrows. He had a brother on the enemy side. His brother called to the Imam from far away and said, "O, Husayn O, liar! You deceived my brother until you killed him!"
The Imam said, "I did not kill your brother. God has given him guidance."
The brother said, "I am going to attack you and kill you!"
He rushed towards the Imam but Nafi' Ibn Hilal al-Bujali fought with him and killed him, then killed twelve others with his arrows (his name was on each arrow.) When all of his arrows finished, he went barefoot, fighting with his sword but they catapulted rocks on him until he could not fight any more. When they took him to 'Umar Ibn Sa'd, 'Umar asked him, as he was bleeding to death, "Why did you do this to yourself?"
Nafi' answered, "By God, I have killed twelve of you and wounded others, and I do not apologize for anything, and as long as I an alive, I will not leave any of you alive."
Shimr killed him with his sword.
When Wadih, a Turk in Imam's camp, was fighting, he suddenly called for help, and the Imam immediately went to help him. By the time the Imam reached him and put his face on his face, he died.
____________
1. The Holy Qur'an; Sura of al-Ahzab 33: 23
Adapted from the book: "Karbala & Ashura" by: "Ali Hussain Jalali"
Share this article
Related Items:
Comments
0
Your comment
Comment description