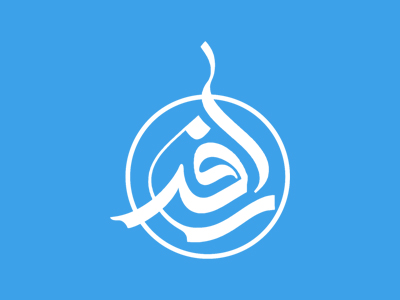 Ramadan in Malaysia
by: Madiha Samsuddin
Ramadan is a month that all Muslims in Malaysia look forward to. Every year we wait in front of the television for the announcement of when the month begins. Once confirmed, everyone is happy and we get ready to go to the mosque for taraweeh night prayers.
My mother is always the busiest person during Ramadan. Like many other mothers, she will wake up early to prepare food for sahur, the morning meal for those who are fasting. She will then wake the whole family up and we will eat sahur together.
When we hear the adhan (call to prayer) from a nearby mosque, we know that sahur has ended and we pray fajr. Every day will start in the same way until the end of Ramadan.
Eating together
One of the best parts about the month is the Bazaar Ramadan, where people can buy a variety of delicious foods to break their fasts with. This is a great help for people who work during the day and do not have time to cook a meal for iftar (when the fast ends).
We bring food to our grandparents' house and break our fast together. After the meal, everyone will perform the taraweeh prayer together.
Preparing for Eid
The spirit of Eid-ul-Fitr begins early in Ramadan. My mother makes new clothes for all of us. My sisters and I will have a new Baju Kurung (long, loose tunic), while my father and brothers will have a new Baju Melayu (traditional Malay outfit of long tunic, worn with trousers). Tailors always make good business at this time of year.
As well as making clothes, most Malaysian women will also be preparing cakes and cookies for Eid. These preparations can begin as early as 2 weeks before Eid. For people who do not have time to make cakes at home, there are many cookie-sellers around. Cookies that we eat for Eid are called Kuih Raya and they come in all shapes, colours and flavours.
Nuzul Quran
Ramadan is also the month when the Malaysian government holds the National Quranic Recitation Celebration. On 17th day of Ramadan there is a public holiday, so that Muslims in Malaysia can recite the Quran in mosques together.
Those who don't have the opportunity to go to a mosque, will usually gather with their family at home to recite the Quran.
Eid day
The night before Eid is lively, with children setting off firecrackers and everybody still preparing food, making clothes or cleaning the house. Children are the happiest – many get together and start reciting Allahu Akbar together.
Millions of Muslims from all walks of life will gather at mosques on Eid morning. Most of them will be wearing traditional Malay clothes, flooding the mosques with all the colours of the rainbow. Women will usually wear a telekung (long white hijab with a loose skirt). The spirit of Eid is truly alive!
After prayer, everyone takes the opportunity to ask each other for forgiveness, "Maaf Zahir dan Batin"(forgive me for all wrongdoings). Ramadan has ended with a victory over the nafs (lower self).
People will spend the rest of the day visiting each other. Guests are served with cookies, cakes and traditional delicacies such as Lemang (rice and coconut milik, cooked in bamboos) and Ketupat (rice cooked in bamboo leaves that are shaped like diamonds).
Non-Muslim friends also join in on the visits and wish everyone a happy Eid. Eid celebrations take place over 2 days which are public holidays in Malaysia.
Share this article
Related Items:
Comments
0
Your comment
Comment description