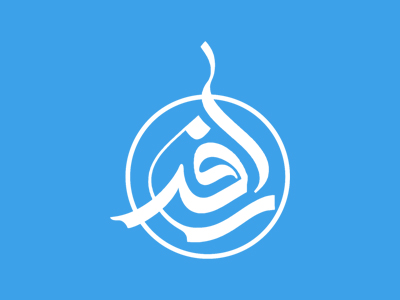 The Walk of the Free
Many people who have walked to kerbala have mentioned that the experience cannot be described in words.
Imam Jafar as-Sadiq (a.s.) said, 'If one of our Shia goes for Imam Husain's (a.s.) Ziarat, then he will not return but all his sins will be forgiven. For every step that he or his mount takes, 1,000 virtues are written for him, 1,000 sins are forgiven and his status is elevated by a 1,000 degrees.' (Behaarul Anwar, vol 101, pg 25, tradition 26; Kamiluz Ziaraat, pg 134)
Sayings of Imam Jafar-e-Sadiq (AS) About Ziyarat-e-Imam Hussain (AS):
When the visitor leaves the house, each and every spot that he steps on, prays for him.(Behaarul Anwar, vol 101, pg 15, tradition 14)
When the rays of the sun fall on the visitor of Imam's (a.s.) shrines, it consumes his sins like the fire consumes wooden sticks. The sun does not leave any sin on his body and he returns home sinless. In fact on his return he is granted a status that is not even given to those who shed their blood in Allah's path.(Behaarul Anwar, vol 101, pg 15, tradition 14; Kamiluz Ziaraat, pg 298)
When a Shia knows Imam Husain's (a.s.) right over the people and leaves his house for Imam's (a.s.) ziarat in this condition, without any pride and conceit, then a 1,000 angels accompany him from the right, with another 1,000 angels on the left. And he will be rewarded as if he has performed 1,000 Hajj and 1,000 Umrah with a prophet or with the successor (wasi) of a prophet. (Behaarul Anwar, vol 101, pg 91, tradition 33)
Summary
| | |
| --- | --- |
| Total Distance | 80 Km |
| Total Number of Poles | 1452 Poles |
| Distance Between Each Poles | 50 meters [20 Poles = 1 Km] |
| Approx. Walking Time Required | 20 to 25 hours |
| Estimated Time to Reach the Destination | 2-3 Days |
| Preferred Start Time | 17th Safar  – After Fajr – 6:45 AM |
| Expected Completion Time (InshaAllah) | 19th Safar – Dhuhr – 12 PM |
| Who Can Do This? | Anyone (Male/Female/Families) |
Also at 15 shaban , Arafat, Ashura
Quotes
"It should be made compulsory for all Momins to undertake this journey at least once "
"If you have not undertaken this journey you have not seen anything here & of the hereafter"
"its amazing how they serve the people who walk , food , Restrooms , Massage , Wheel chair repairs  etc tec "
"You wish for something & its there in front of you "
An Account of a Personal Experience
"Halabi Zowwaar Abu Sajjad – Halabi Hom" ( come pilgrim) is the 'cry' that one hears consistently during the walk from Imam Ali (AS) shrine in Najaf to Abul Fazl (or Abul Faazel as some others call) Abbas (AS) shrine in Karbala! Considering the limitation of the English language and add to it my limited knowledge of its vocabulary, 'cry' is the only word I could think of currently.
Well, this cry or if you prefer 'call' is actually a sincere invitation for the pilgrims walking to visit Imam Hussain (AS),  to accept hospitalities of amazingly different natures.
Pictures speak louder than words and therefore this text is only a means to somewhat prepare the eyes to appreciate the finer details in the pictures and videos ( see links).
Even so, the practical experience of walking by one's ownself and seeing many other scenarios which are either too quick to be captured by a camera or can never be captured by one, is something quite different. These scenes, in a way, elevate your soul, the feelings of which, or even the scene itself is indescribable.
Tea ! In order to provide some perspective of the path, it will help to note that you cannot walk more than about 50steps without encountering a tea stall. The Iraqi tea, typically served in miniature glass 'cups' if you can call it so, is truly refreshing – drink it as it is served if you have a sweet tooth or else make sure you take out the sugar before the tea is poured for you since normally half the cup is full of sugar ! Sometimes along the way you can also get lemon tea & lemon tea with honey and saffron.
Numbers :-It is also very interesting to note comments of different people – for example, in order to estimate the approximate number of people on the road at any time, one of the zawwar said multiply approximately 25people, being the number of people across the width of the road by 1000, being the approximate number of rows of people on a 1Km stretch. This way the maths works out to 2.25mn people on an approx 90Km stretch. Note this is about the people ON the road and those who had already completed the journey or hadn't begun are not included.
Poles !-"I am on pole number….." is a common terminology while communicating with each other on the walk of the free. The street lighting poles along the path are numbered and are 1452 in total. Twenty poles equals 1Km meaning that the distance between 2 poles is approx 50mtrs. Ofcourse, it is to be remembered that pole#1 starts after approx 8-9Kms from Imam Ali (AS) Shrine and there is another about the same distance from the last pole to Abul Fazl Abbas (AS) Shrine.
Posters along the way encourage the walk by displaying pictures of past Marajae doing the same worshiping act, some other posters encourage the maintenance and adoption of the proper Islamic Hijab, yet others portray Habib Ibn Mazahir with a scroll registering the names of the pilgrims, municipality banners welcome the "honoured pilgrims", few in English stated anti-corruption messages and related corruption to undermining Imam Hussain's efforts and message, etc. What is striking is the focus on the message rather than the cosmetics and so you could see a message drawing the attention of pilgrims to be conservative with water usage which was simply scribbled on a wall near which taps provided water for wuzu. But the message didn't omit any opportunity to be as courteous and polite as possible.
A  judgment is that this walk should be completed by walking for 3 days and resting for the 2 nights in between – this way the physical challenge is well accepted by the body and one is able to perform the required prayers, ziaraat and duas without problems in Karbala upon reaching there.
Provisions ? As for the provisions required for the walk itself, it is not an exaggeration to state that you need nothing more than what you are wearing from head to toe already. Food, shelter, sanitation facilities, mobile phone charging, local and international calls, medical care, body & leg massage, tailoring facilities, shoe polishing service, laundry and Allah knows what else is free!!!!! In fact you could get into trouble for offering to pay and if you didn't physically challenge your service provider seriously, he would forcefully put you on a massage session.  Basic chappal footwear & small bags you can buy if you would ever need one.
Hospitality !!-
You can easily experience the sadness on the faces of those inviters who fail to convince zawwars to visit their mawkibs (temp resting places) and stalls. We ate Daal Chawal, Stew with hot tandoori rotis, falafel sandwiches, hot khubs with cheese, fried chicken with French fries and that's all about what we could eat – otherwise there were a whole lot of other things on offer. Dates, like tea were available literally at every 50steps and normally kept in the middle of the road so as not to interrupt the cruising speed of the pilgrims and provide an opportunity of a quick pick – something like the marathon runners who pick up water without pausing.
An alim pouring tea for the pilgrims, a man replacing a table with himself and sitting in the middle of the road holding a 'thaal' on his head with food on it, an army soldier massaging the legs of pilgrims, another one distributing plastic spoons to facilitate eating, one man simply waving to the pilgrims with a pleasant smile and calling out the Islamic greetings of salaam, yet another training his 3-4year old son the importance of the pilgrims and their status by making the kid distribute tissue paper to the walkers are some of the other scenes that actually get embossed  on your brains forever and yet  there are so many other observations one can enumerate but there comes a moment where you feel that justice is absolutely not possible anymore in describing the events .
When we returned with so much of awe and the excitement to offload all of our observations to receptive listeners, one of them asked …."what impressed you most". It was a short question but one whose answer is so difficult. …. it wasn't the different scenes that the questioner was asking about. So after a brief pause, I answered….. It's the true love of Imam Hussain(AS), the sincere respect of the pilgrims that love translates into and the unparalleled enthusiasm and desire these Iraqis have in their hearts to serve the pilgrims. Afterall no one opens the doors of their houses to welcome strangers who come from distant lands and don't speak the same language. To this the most appropriate poster I took a picture of was that of the flags of many many nations bordering the words "Al Hussain Yajmaoona". "Hussain brings us together"
Share this article
Related Items:
Comments
0
Your comment
Comment description