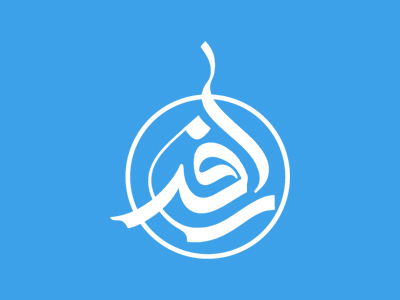 The Right Flank
The followers of the Imam were few, but individually, people fought zealously, inflicting heavy casualties on the army.
Then, the army chief yelled to his people, saying, "Do you know whom you are fighting? You are fighting those who want to die. No one can go to fight with them unless he himself also wants to die. We have to catapult large rocks on them and kill them with the catapults."
'Umar Ibn Sa'd said, "That is the right decision. I agree, we should not send anyone else to fight with them. If you go and fight with them one by one, they are going to kill you all."
Ibn al-Hajjaj tried to attack the right flank of Imam Husayn's camp. They attacked on horseback, but the Imam's people were on foot. They held their spears forward and did not let the horses of the attackers come closer. When the troops started to retreat, the Imam's army began to shoot the soldiers with arrows.
Hajjaj tried to rally his troops saying, "Go back and fight against those atheists who left the religion."
The Imam answered, "Are we those who left the religion, or are you? Soon we will see who enters the fire first."
Ibn Hajjaj then went around and, with several men, attacked the Imam's camp from the side of the river. Muslim Ibn 'Awsajah fought against three of them. He was wounded badly but he was able to return to the camp.
The Imam said, "God bless you, Muslim. We are all going to die." And he quoted: "Some of them have fulfilled [their covenant], and others are waiting [to do so], and have not made any changes [in the religion]." 1
Habib Ibn Muzahir came and said to Muslim, "How difficult it is to see you dying. Soon, you will be entering heaven." Habib continued, "I wish I could carry your will, but I know I will be next to join you."
Muslim said, "I have only one last wish, that you help Imam Husayn as much as you can."
Habib replied, "Indeed, by God, I will do so." When the women cried and wailed 'Wa Muslimah,' the enemies realized that Muslim must have died in the camp.
When Shibth Ibn Rab'i realized that Muslim was dead and the enemy was happy, he said to the troops, "Do you know that you have lost the most honorable Muslim whom I know, at the battle of Azerbaijan, was still fighting even after all of the horses were tired?"
____________
1. The Holy Qur'an; Sura of al-Ahzab 33:23.
Adapted from the book: "Karbala & Ashura" by: "Ali Hussain Jalali"
Share this article
Related Items:
Comments
0
Your comment
Comment description