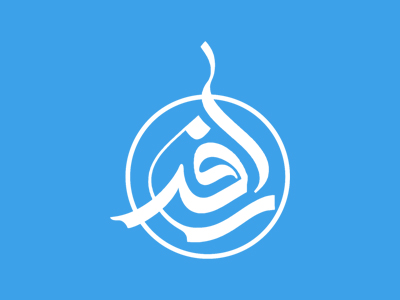 The Holy Imam and Ibna-i-Sa'd confer
THE HOLY IMAM sent for the enemy's Commander Ibna-i-Sa'd and proposed three honourable conditions:-
"Leave me, and I shall quit the Muslim Empire with my whole family and children, and live in some non-muslim lands. I shall go away to Yeman or to Iran or to the far off Hind (i.e., India)."
The tyrant answered:-
Husain said:-
"Will you at least allow to have some water for the helpless ladies and the innocent babies who are dying of thirst in my camp?"
The tyrant replied:
"First pay 'Bait' (allegiance) and then take the water from the river."
Husain at last said:-
"Ibna-i-Sa'd, why dost thou destroy the house of the Holy Prophet? If the whole world were to be given to me to rule over, I shall never yield to the tyrant."
Husain had done the best possible to avoid bloodshed, but every offer for a peaceful settlement was rejected and the surrender to Yazid was insisted upon. Husain then decided to fight the might of the Devil for the truth and to surrender his all in the way of the Lord and to demonstrate to the human race what Bravery, Steadfastness, Patience and Fortitude, even in the worst of the painful sufferings, those who really love God should put up with to defend the Truth and uphold it.
When all efforts through exhortations to the enemy's forces proved futile and the only alternative left was to fight for the cause of Truth, the Holy Imam decided first to prove the miraculous strength and the matchless prowess the godly ones possessed, and how bravely the huge host of the enemy could be resisted, and then to surrender himselfand his dear ones to drink the cup of martyrdom and to fulfil the Covenant of the Lord to save the Truth for all times Husain asked Ibna-i-Sa'd: "Will you at least agree to conduct tomorrow's battle in single combats between one from either side ?" Ibna-i-Sa'd consented but the treacherous Brute did not keep to his promise.
Adapted from the book: "Husain; The Saviour of Islam" by: "S.V. Mir Ahmed Ali"
Share this article
Related Items:
Comments
0
Your comment
Comment description