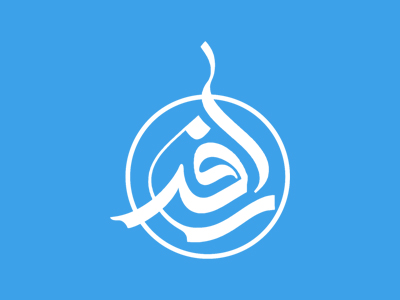 The Blessed Birth
Amidst that tumultuous environment of pre-Islamic Arabia, filled with all manifestations of misguidance, perversion and oppression, Muhammad bin Abdullah bin Abdul-Muttalib (s.a.w.) was born.

For some divine purpose, he did not see his father who had passed away while returning from Syria with a caravan. Muhammad (s.a.w.) was, at that time, only an embryo in the womb of his mother Aminah daughter of Wahab, may Allah be pleased with her. 1

His blessed birth took place in the month of Rabi'ul-Awwal 2 one month or more after the annihiation of the army headed by the elephants which went out to attack the Holy Ka'ba 3. The story is recorded in one whole surah (chapter) in the Qur'an called al-Fil. Thuwaibah, the woman servant of Abu Lahab, suckled him for a few days with her baby Masrooh before the arrival of the wet-nurses from the deserts. It was a long- established habit for the people of Mecca to leave their babies in the care of the desert's wet-nurses so that they were brought up brave eloquent and in touch with the realities of desert life. As was expected, 10 wet-nurses from the tribe of Sa'd bin Bakr, arrived at Mecca and everyone of them found a baby to take care of except Halimah, daughter of Abu Dhu'aib Abdullah. Muhammad (s.a.w.) was offered to her, but due to his being an orphan, which meant little profit for her, she was reluctant to take him.

Being uncertain about what to do, she consulted her husband, who was with her. I hate to return empty-handed, she told him, But there is no baby left to me except this orphan. Her husband advised her to take him, for Allah may bless him. No sooner did she place the nipple of her breast into the baby's mouth, her milk began to flow abundantly. Before that her own baby was always half-hungry because of the scarcity of his mother's milk.

The blessedness of the Prophet began to spread all over the neighborhood. The verdure of the meadows greatly increased, as before the area was waterless and barren.

Two years later, Halimah had weaned the baby and brought him back to Mecca to visit his mother and relatives. She told them bow the baby was blessed, and how her life was changed after taking him. Then she returned, accompanied by the baby, to the neighborhood.
____________
1. Al-Sirah al-Nabawiyyah (Life of the Prophet), Ibn Hisham, vol. l, p.205.

2. Historians gave different dates for the Prophet's birth. Some said he was born on the 17th of the month, while others said on the 12th of it.
Adapted from the book: "Muhammad The Messenger of Allah"
Share this article
Related Items:
Comments
0
Your comment
Comment description