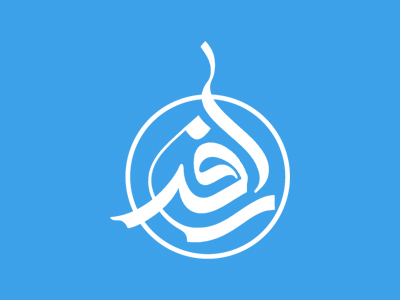 Stops on the Imam Husayn's (a.s.) Journey - Part 1
TAN'IM
The Imam left Mecca, and at Tan'im he met a caravan which carried luxury goods and royal robes and gowns. It was a delivery for the "king", Yazid Ibn Mu'awiyah from his governor at Yemen. The Imam ordered that all the cargo of the caravan be taken and given to poor people.
He said, "Who is to have this luxury while poor people starve?" Then, he announced to the people and to the workers on the caravan, "Whoever wants to come with us, is welcome, and whoever wants his wages, we will give him his pay, and whoever wants to leave is free to leave."
The Imam and his followers took none of the silk robes and royal gowns woven with gold thread. Those who wanted their pay received their portion and the rest was immediately given to poor people.
SAFAH
Here, a man was on his way to Mecca for the Hajj pilgrimage. The man came closer and asked someone, "Whose caravan is this?" And he was informed that it was the camp of Imam Husayn. To himself, he thought that he should pay his greeting of peace to the grandson of the Messenger of God.
The Imam asked him, "Who are you?" He replied, "I am al-Farazdaq, son of Ghalib."
The Imam greeted the famous poet kindly, then after some time, he asked him, "What do you know about the attitude of the people?"
Al-Farazdaq answered, "Their hearts are with you, but their swords are with the Umayyads, and the destination comes from heaven."
Imam said, "You spoke the truth, and everything is up to God. He does what He wishes, and we ask help only from Him." Then, al-Farazdaq asked him some religious questions.
DHAT AL-'IRQ
The Imam set camp here, and met Bishr Ibn Ghalib. When Bishr met the Imam, he saw him leaning on something, reading a book. Bishr asked him, "O grandson of the Messenger of God! What made you come to this desert?"
The Imam replied, "These people have threatened me and these letters arrived from the people of Kufah whom I know are going to turn against me. If they do so, God will send someone to humiliate them."
The Imam asked him about the people of Kufah and he replied, "Their swords are with the Umayyads and their hearts are with you."
The Imam said, "You are speaking the truth."
HAJIR
Here, the Imam set camp. He wrote a letter to Muslim Ibn 'Aqil and gave it to Qays Ibn Mashar al-Saydawi to take to Kufah. In it he wrote, "O people of Kufah! I have received the letter of Muslim Ibn 'Aqil stating that you have gathered to help us and ask for our rights. I ask Almighty God to reward you for this action. For this reason, I left Mecca on Thursday the 8th of Dhul-Hijjah. When my messenger arrives, be united until I reach Kufah in a few days."
Meanwhile, the spies of Yazid were following him. For some time, the Imam stayed at the water of 'Abdullah Ibn Muti? who tried to convince the Imam not to go to Iraq, but the Imam refused.
When Qays Ibn Mashar al-Saydawi reached al-Q-disiyyah, Ibn Ziyad's army captured him. When they tried to search him, he tore the letter apart. He was brought to the governor's castle in Kufah, and Ibn Ziyad asked him, "Why did you tear the letter?"
Qays replied, "So you will not know what was in it."
Ibn Ziyad said, "You have to tell me what was in it!"
Qays refused. Then Ibn Ziyad said, "You have to go on the pulpit and curse Husayn, his brother, and his father. Otherwise, I am going to cut you into pieces!"
Qays went on the pulpit and blessed Amir al-Mu'minin Imam 'Ali and Hasan and Husayn, and cursed Ibn Ziyad and his father and the Ummayads. Then he said, "O people! I am the messenger of Husayn to you!" He told them where he left the Imam and said, "Go help him!"
Ibn Ziyad ordered for him to be thrown from the top of the castle. He fell and died.
KHUZAYMIYYAH
The Imam set camp and stayed in Khuzamiyyah one day and one night. In the morning, his sister Zaynab came to him and told him that she heard someone reciting this poem:

"O, the eyes try to be firm!
Who would cry after me, on these martyrs?
Cry on those people who are led
By death to the final destination."
The Imam said to his sister, "Whatever God wishes will happen."
ZARUD
Here, the Imam set camp. Zuhayr Ibn al-Qayn al-Bajali was in the area and set camp near him. Zuhayr did not like the Imam and did not want to set camp near him, but, because there was water at Zarud, he had no other choice. At mealtime, a messenger of the Imam came to him and said that the Imam wanted to meet him. Zuhayr hesitated to reply but his wife, Dilham, told him to go to the Imam and see what he wants. Zuhayr went to him and immediately came back to his people with a happy face. He ordered to take his camp closer to the Imam's camp and told his wife, "Go join your family, I do not want any of you to be harmed in any way because of me."
Then, he faced his people again and said, "Whoever wants to help the grandson of the Messenger of God should come with me. Otherwise, Goodbye!"
He revealed a conversation he had with Salman al-Farsi long ago. He said, "We went with Salman in Balanjar. Salman told me 'When you reach Imam Husayn and are able to help him and fight on his side, you should be more than happy to."'
His wife said, "Whatever you decide, I go with your decision. Please remember me on the Day of Judgment with Imam Husayn's grandfather."
Also at this stop, the news of the murder of Muslim and Hani Ibn Urwah reached the Imam. The Imam was deeply upset and many times said, "God bless them." He and other people cried with the sad news, the ladies wailed, and the whole camp was in mourning.
Then, two of his companions stood and said, "O grandson of the Prophet of God! Please change your decision and do not go to Kufah."
Others disagreed and said, "We have to continue and die the same way as Muslim and Hani died for the cause."
The Imam listened to each conversation and looked deeply into their faces and then said, "There is no goodness in life after these two." (Muslim and Hani)
Adapted from the book: "Karbala & Ashura" by: "Ali Hussain Jalali"
Share this article
Related Items:
Comments
0
Your comment
Comment description