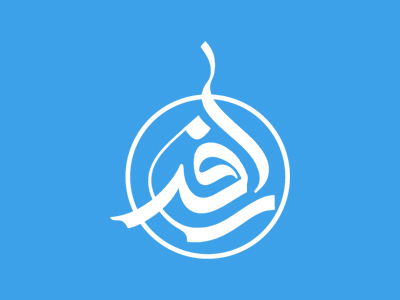 Ramadan in Brunei
For those of you not familiar with Brunei, it is a tiny Islamic sultanate in the middle of the northern coast of Borneo.
Basically, a sultanate is ruled by a sultan, a sort of Islamic king. The country is surrounded by Malaysia, in fact split into two different parts by Sarawak. This wasn't always the case... Brunei used to be a lot bigger, covering all of pennisular Malaysia and even some of the southern Philippines, but they gradually lost huge chunks of land to the Europeans over time. Despite being tiny, Brunei is an incredible rich country, due exclusively to the oil found on their land and offshore. Of course, being a rich country, it is also expensive, so we spent only two nights there.
Getting to the capital of Brunei, Bandar Seri Begawan (BSB) from Miri was a somewhat complicated process, involving four different buses, a ferryboat and of course the border crossing. We neglected to change money before crossing, as we assumed that it would be easy to do on the other side. However, we didn't have time in the first town to change money... thankfully, there was a nice British guy on our bus that paid for our B$2 fare (about $1.20 US). His dad was in the military, stationed in Brunei. He said that there were quite a few countries with their military in Brunei, like the Dutch and even the Nigerians, helping out the Bruneians. It never occured to us that there would be such a huge foreign military presence in Brunei. But I guess if you have that much oil, you never know when some big foreign power may decide to invade you.
We needed no reminder that Brunei had oil. As we drove through the town of Seria, the evidence was all around. Oil wells and gas lines were everywhere. It was an odd site to see an oil pump nodding its head up and down right in the middle of a residential neighbourhood.
It was on our bus that we first noticed one oddity of Brunei. All buses have a strange beeping device on board, a box with flashing lights. The beeping would change frequency with no apparent reason, although it would always stop when the bus did. Some sort of device to keep the driver awake? I don't know, but it sure annoyed the hell out of us.
Our bus finally pulled into BSB, and I was initially surprised at how small the capital was. Only about 46,000 people... smaller than my hometown back in Canada! Thankfully, this meant that most of the sights were walking distance, so the two of us, along with a British couple walked over to the youth hostel, apparently the only budget place to stay in town. However, we had the misfortune of arriving on the first day of Ramadan, so almost everything in the city was closed, including the hostel. Fortunately, we ran into a nice Chinese-Bruneian woman who brought us to a relatively cheap hotel. It was a bit more expensive than the hostel, (B$30 for a double) but it was nice to have the privacy.
Once we were settled in, we explored the city. First stop was the Omar Ali Saifuddien Mosque. We couldn't go inside, due to Ramadan prayers going on, but we were free to walk around the grounds. It was an impressive structure with a huge gold dome. We then crossed the Sungai Brunei (Brunei River) via a boardwalk bridge, and checked out part of Kampung Ayer... a ragtag collection of stilt homes built right on top of the water. It was an interesting way of life for us to observe... instead of roads, cars and sidewalks, there was the water, speedboats and boardwalks. Unfortunately, it was also quite dirty. Sewage went directly from the houses into the river (we could tell when people were showering or flushing the toilet), as well as all sorts of garbage, from plastic bags to entire refridgerators.
We spent the remainder of the evening exploring the air-conditioned shopping malls, and checking out the curious "Taman HJ Sir Muda Omar Ali Saifuddien", which I think was a giant polo park in the middle of the city. It was a huge field... I estimated that you could fit almost six ultimate fields on it. It almost broke my heart to see the perfect green grass going unused, especially at night when they left the very bright stadium lights on to light up the vast green field.
The next day, we checked out the Brunei Museum, where we learned some history, viewed some artifacts and learned all about the oil industry. Next stop was the largest mosque in the country, the Jame'Asr Hassanal Baolkiah Mosque. This was a bit hard to get to out in the suburbs. We weren't allowed to enter this one either, due to Ramadan.
We then decided to head back into town and took a powerboat taxi across the river to explore a different area of the Kumpung Ayer. This part was more extensive, and we spent a good 3-4 hours wandering the boardwalks and checking out the houses. A lot of the homes looked a bit run-down on the inside, but were quite well furnished and had all the modern conviences on the inside. The people in this 'water village' were very friendly and all of them smiled and said, "hello" when they passed us.
As sunset came, we saw a group of muslims gathering for their nightly feast... the women and children in one building, and the men in another. We continued on and found a great vantage point overlooking the water, where we paused to watch the sky change colour and listen to the call-to-prayer echoing from the various mosques around the city. The different voices overlapped and created an eerie, yet beautiful effect. Lynn keeps saying that she wants to buy a tape recorder to record the background noises of the places we vists, and this definitely should have been something to record.
Two days was just about enough time to see most of the sights in BSB. Besides, it was also expensive, so we had to continue on. Our choices of continuing eastward were to go overland by another series of busses, exiting, re-entering, and finally exiting Brunei once again. Or we could simply take two high-speed ferries.
The choice was easy. So the next morning, we caught a ferry to the Malaysian island of Pulau Labuan, then another to Kota Kinabalu (KK) in the Malaysian state of Sabah on the northeast corner of Borneo.
Share this article
Related Items:
Comments
0
Your comment
Comment description