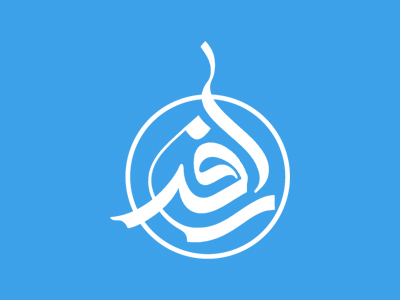 Outdoor Flooring Ideas
Do you love to decorate your home with unique and trendy decorative items? Though all of us tend to take special care of the interiors of the house, we often forget to decorate the outdoors. An outdoor space of the house determines the image of its interior and therefore, holds a lot of significance. In fact, it sets the very important first impression. Outdoor also makes a perfect space to sit with the family or friends and spend a nice time together. As such, the outdoor of a house should be adequately designed so that it forwards a plush and chic look. While most people mainly concentrate on the decorative votives and accessories, what they very conveniently forget that it is the flooring which sets apart the whole look and make the place an inviting one. Dull and boring flooring is enough to impair the whole effort to make the fresco of the house a vibrant and glamorous one. And if truth be told and believed, flooring actually sets the base for the decoration. There are a large number of beautiful and unique flooring options present today, ranging from pattern flooring to the classy wood flooring. You can make a choice according to the need, location and of course, budget. In the following line, list of outdoor flooring ideas is given.
Unique Outdoor Flooring Ideas
The most common choice for outdoor flooring is concrete. It is a popular choice because it is cheap, durable and thrives in all climatic conditions. Concrete can also be painted or stained. You can explore concrete designing even more with the option of stamp imprints. Stamp imprints offer various designs of leaves, flowers, etc.
Bricks are another most popular choice in outdoor flooring. It is long lasting and weather resistant and thus, can go on for quite a number of seasons. Brick flooring has become all the more special in the recent days, with the advantage of good traction, which makes it very less slippery even when wet. Bricks can also be easily repaired, as only the particular affected piece needs to be replaced. Several patterns such as basket weave, pinwheel, etc are created using bricks. Bricks can also be used with other flooring elements such as concrete.
Stones also make the outdoor look beautiful. They are available in numerous shapes, colors, sizes and types. They are durable and can withstand all weather conditions. The cost of the stones depends on their type. You can also make patterns by mix and matching different stones. Stones can also be used with other outdoor floorings. The most common stones used for outdoor flooring are marble and granite. Some of the stones can be very slippery because of the polish done on them. The stones which are not polished or cut smoothly offer good traction. They give a glossy luxurious look to the outdoor.
If you have kids in your home, rubber tiles are the perfect option for you, as they are not slippery and give a cushion feel. They are cheap and colorful. With different colors of rubber tiles, you can create designs such as checkerboard, parallel designs and so on.
To give your outdoor a distinct and classy look, go for wooden flooring. Wood flooring are easy to maintain and last longing. However, be prepared to shell out a handsome sum while selecting wooden flooring, as it is expensive. Different wooden planks can be chosen to create a variety of designs for the same.
If you want to give a great rustic feeling to your outdoors, slate flooring is the best for you. It is rough and tough and gives the flooring a sturdy effect.
Deck flooring too is sturdy but gives a luxurious look the outdoor. Combine it with some more elements such as grasses, etc.
If you want temporary flooring for your outdoor, an option of floating interlock laminate flooring is available. This flooring does not adhere to the floor, but remains intact at one place with the interlocking feature. It gives the same effect as wooden flooring.
Additional Unique Outdoor Flooring Designs
Concrete and grass outdoor flooring extends a landscape design to the outside space with its interesting geometric patterns.
Weathered cotswold outdoor flooring brings forth beautiful and unique pavers.
Outdoor flooring sandstone terrace is done on sloping surface. The design creates a mind-blowing effect to the exterior space.
Pebble mosaic flooring is an interesting way to pep up the whole look of the outdoors. You can create unique and marvelous-looking designs with pebbles of various colors, size and shape.
With these wonderful outdoor flooring ideas, you can create a beautiful, classy and inviting outdoor. Employ any of the unique ideas mentioned above and turn your outdoor space into a masterpiece!
Share this article
Related Items:
Comments
0
Your comment
Comment description