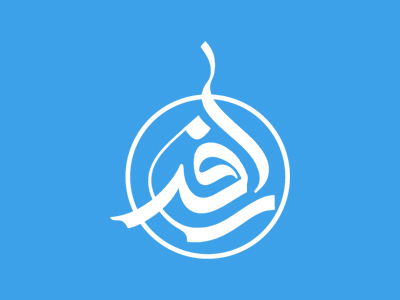 Moral Habits of The Holy Prophet - Part 4
Great Forbearance

Anas ibn Malik says: A Bedouin came to the Holy Prophet, took his cloak by hand and drew it in a way that its edge left an abrasion on the Holy Prophet's neck. Then he said, "Order to bestow on me of Allah's property which is with you!"? The Holy Prophet smiled and ordered to give to him what he needed."?

Courtesy towards the community

Whenever the Holy Prophet noticed the absence of a brother-in-faith for three days, he would inquire about him. He would pray for his people if they were not near by and would rush to visit them if they were ill.

Honoring a Guest

One day the Holy Prophet had a lot of guests at home. Jarir Ibn `Abdullah entered the house but could not find a place to sit. So, he had to sit outside. Seeing this, the Holy Prophet spread his shirt for him to sit on. Jarir picked up the shirt, put it on his face and kissed it.
Salman says: I went to see the Holy Prophet who was leaning on a cushion. When he saw me, he offered his cushion to me saying: O Salman! Allah will have his mercy on a Muslim who offers a cushion for his brother-in-faith when he comes to visit him.

Respect for Kindness

Imam al-Sadiq (A.S) said: When a foster sister came to see the Holy Prophet, he spread his cloak for her to sit on. He also started to speak to her with a smile on his lips. When she left, her brother came to the Holy Prophet but his behavior was quite different. When asked why they were not treated equally, the Holy Prophet said: I respected the sister more because she was more kind to her parents.

Forgiving the Enemies

When the Holy Prophet conquered Mecca with his strong army of twelve thousand soldiers, he treated people so kindly that they all were surprised. No one could believe that a victor could treat the defeated party in this way. People of Mecca had gathered in the Sacred Mosque to see the leader of Muslims and Islam come out of Kaba and judge those who committed all kinds of persecution against him for thirteen years. However, after breaking the idols, the Holy Prophet came out of Kaba addressing the people of Mecca as such, "O people! You were bad kinsmen and neighbors for me. You expelled me from my hometown and fought against me in an unmanly way. You did not spare any attempt to persecute me, my friends and my companions. You killed my uncle, Hamzah. You fought against Allah's Messenger so I have the right to avenge myself on you. Based on this right, your men must be killed, your wives and children must be taken captive, your property must be seized by the conquerors, and your houses must be demolished. But I leave the judgment to you. What do you think?"? Suhayl ibn `Amr, representing his people, said, "We speak good and think good. You are an honorable brother and an honorable nephew who has power over us."? These words impressed the tenderhearted Prophet in such a way that his eyes were filled with tears. People of Mecca started weeping. Then the Holy Prophet said, "I do the same thing as my brother Joseph did. There is no sin upon you today. May Allah forgive you; He is the Most Compassionate, the Most Merciful."?

A Graceful Generosity

Sahl ibn Sa`d al-Sa`idi says: I made a cloak of black and white wool for the Holy Prophet and he liked it. While touching it, he asked, "What a good cloak this is!"? A nomadic Arab who was present there said, "Give me this cloak!"? The Holy Prophet immediately took it off and gave it to him."?

Helping a brother-in-faith

Abu-Sa`id Khargushi in his book, Sharaf al-Nabi writes: A needy companion of the Holy Prophet got married and asked him something. The Holy Prophet went to `A'ishah's house saying, "Do we have anything to help this companion?"? `A'ishah said, "We have a bag with flour in it."? The Holy Prophet gave it to the companion while they had nothing for themselves.
Share this article
Related Items:
Comments
0
Your comment
Comment description