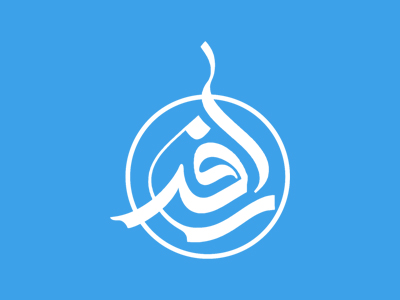 Keeping Exercise Simple
Keeping things simple these days is often an effort in futility, especially when it comes to exercise. There are so many products, infomercials, magazines, newspapers, books, websites...all selling this or that, telling us what to do and how to do it. It's enough to make you crazy...or maybe it's just me going crazy. Either way, it's easy to feel overwhelmed and skip working out altogether. Since that's not a great solution, maybe it's time we get back to basics and keep things simple. Simple workouts, simple equipment, simple goals. Keeping it simple will remind you that moving around doesn't have to be complicated.
Forget the Fancy Stuff
The first place I like simplicity is in my home gym. As a gadget freak, it's hard to resist all those shiny new devices and the excitement of doing something new. But, what I've learned is that complicated equipment does not make exercise any easier. Learn from my mistakes and keep your home gym simple. Buy things that have a variety of uses and that don't take up too much space. Try some of these ideas:
Exercise Ball
Of every piece of equipment I own, my favorite is consistently the exercise ball. You can find exercise balls at sporting goods stores, discount department stores or online, just make sure you get the right size for your height:
55 cm - 4'11" - 5'4"
65 cm - 5'5" - 5'11"
75 cm - 6'0" - 6' 7"
Don't forget, you can also use an exercise ball as an office chair, perfect for strengthening the core while helping with your posture.
Heart rate Monitor
A heart rate monitor is a great way to get to know your body and make sure you're working in your target heart rate zone. This will make your workouts both more comfortable and more efficient. You can find inexpensive heart rate monitors at discount department stores, but higher quality monitors will cost anywhere from $50 to $200 and up.
Dumbbells
A simple home gym should include at least a few sets of weights, if that's in your budget. If you're a beginner, you might start with 3-10 lbs for women and 8-15 lbs for men, adding on as you get stronger and learn more about lifting weights. You can find inexpensive weights at discount department stores and don't forget to check at local garage sales as well, since many people get rid of unused fitness equipment regularly.
Barbell Set
A simple barbell set (a 10-15 lb bar with various weighted plates) can go a long way in adding variety to your workouts while allowing you to lift heavier weights. I got my set at a sporting goods store for around $80--well worth the money. These days, you can find barbell sets at discount stores like Walmart, Target and Play It Again Sports.
Resistance Bands
Resistance bands are perfect for a home gym and for travel workouts. They're inexpensive, usually around $5-$20, they don't take up much space and you can do a variety of upper and lower body exercises with them.
BOSU Balance Trainer
The BOSU Balance Trainer is an optional piece of equipment and one you may want to wait on if you're just starting out with exercise. If you're more experienced or adventurous, you'll love the variety of balance, strength training, cardio and core exercises you can do. It also adds an element of fun you don't find with other workouts.
Having some basic equipment available is one way to keep things simple, yet effective. Now, you can learn more about creating effective cardio and strength training workouts.
Share this article
Related Items:
Comments
0
Your comment
Comment description