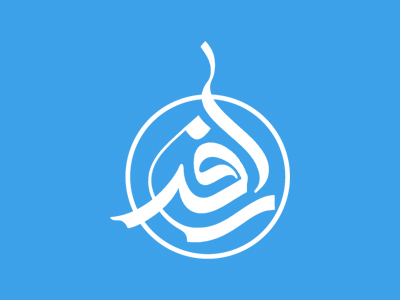 Imam Husain's Discourse with Qasim ibn Hasan(A.S.)
After Imam Hussayn (A.S.) delivered his sermon on the eve of Ashura, Then Qasim bin Hasan (A.S.) asked, "Am I too included in the list of the martyrs"? Hearing this Imam was moved and said,
"O my dear son! How do you consider death (martyrdom in the way of Allah) to be near you"?
Qasim ibn Hasan (A.S.) replied, "It is sweeter than honey." Imam said,
"Verily, by Allah! May your uncle be your ransom! You are one of them, who shall be martyred along with me after having fallen prey to a severity, and my (infant) son Ali Asghar (A.S.) shall be martyred too."
Hearing this Qasim asked, "O dear uncle! Then will the enemies reach the womenfolk so as to kill the suckling child Ali Asghar (A.S.)"?
Imam Husain (A.S.) replied,
"Ali Asghar (A.S.) will be killed at that time when I, absorbed in intense thirst, will come back to the tent and ask for water and nothing will be available. Then I will request my child to be brought to me so that I may kiss his lips (and thereby find relief). The child will be brought and placed in my hands, and a lewd man (from among the enemies) will shoot an arrow upon his neck and the child shall raise a cry. Then his blood will get filled in my palms and I shall raise my hands to the heavens and say: O Allah! I forebear and leave the accountability to You. The lances of the enemies will then be hurriedly thrown at me, while the fire in the trench dug behind the tents shall be roaring. Then I will attack them, the moment being the most bitter of my life. Then whatever Allah wills shall come forth."
The fourth Holy Imam (A.S.) says: "I understood that my father meant to inform us of his martyrdom, and tears almost choked me, but I controlled myself. I realized that a calamity was about to fall. However, my aunt Zaynab (A.S.) also heard what I had heard, and as she was a woman, and the women are tender-hearted by nature, and lose patience, she could not control herself. She got up suddenly and went before her brother without wearing a veil and said: "Oh! That I should become without brother! I wish that I had died earlier. O successor of the deceased and O the refuge of the survivors! It is today that I am going to be left without mother, father and brother". On seeing his sister in a distressed condition Imam Husayn (A.S.) said: "Sister! Be patient".
It may be said that these words of the Imam (A.S.) were a lesson for his sister which prepared her to face the difficult situations in Kufa and Damascus later. It was Zaynab (A.S.) who had to assume the leadership of this movement from the time of the Imam's martyrdom till the return of Ahlul Bayt (A.S.) to Madinah, and by means of this lesson the Imam (A.S.) was entrusting this Divine trust to her. The Imam (A.S.) said: "Dear sister! Be patient". O dear sister! Control yourself and desire consolation from Allah alone. And know that everyone upon the earth shall die, while the dwellers of the heavens too shall perish, except the Face (Self) of Allah. Allah who has created with His power, and will make them alive again, and they shall all return to Him, while Allah is Unique. My grandfather was better than me, my father was better than me, and my mother was better than me. It is obligatory upon me and all Muslims to follow the example of the Prophet of Allah (S.A.W.)."
The Imam (A.S.) in his brief speech gave a significant lesson to his sister. Tears came in his eyes and he said: "Sister! What am I to do? You can see with what condition I am faced and what a large army has gathered to kill me".
Zaynab (A.S.) also uttered some touching words and became unconscious.
Share this article
Related Items:
Comments
0
Your comment
Comment description