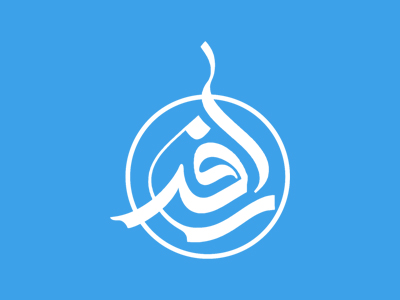 How To Aerate A Lawn
Maintaining a lawn space around your house compound makes for an aesthetic visual treat. A lawn is not only be pleasing to the eyes and augments the surroundings of your house; it can also lend a helping hand to the conservation of the environment. This is what helps a lawn enjoy the importance that it does. However, in order to make sure that your lawn looks green and serene at all times and performs well its duty of conserving the environment, you will have to spend some quality time taking care of your lawn. It is important to maintain your lawn, because, if you leave your lawn unattended, the grass on the same will grow to annoying heights and will make for quite an eye sore. Apart from looking bad, a lawn with unruly grass can also breed infection and that is not necessarily a good thing. The best way to find out if your lawn is infected is to inspect the color of the same. If the grass in your lawn is brown in color, you can be rest assured it's infected. This is exactly where aeration provides you with just the right amount of help. Go ahead and read on to gain access to tips on how to aerate a lawn.
Aerating A Lawn
To determine how much of aeration your lawn needs, you can take a screwdriver and insert it into the soil. If the screwdriver goes in easily, then your lawn does not require aeration more often than only once a year. However, if the screwdriver is hard to push in, your lawn needs to be aerated more than once in a year.

You should always make it a point to aerate your lawn only when the ground is damp, and not muddy. A rainy day is perfect for aerating your lawn. If it doesn't really rain when you to choose to aerate your lawn, you can always manually aerate your lawn.

Aerating a lawn depends on the type of lawn. A lawn with cool-season grass should undergo aeration during autumn when it's less hot. On the other hand, a lawn with warm-season grass must be aerated during spring or summer.

Your lawn will take at least four weeks to recover after aeration. Therefore, you will have the time to sit back as the process of aeration goes by. The timing, however, will depend upon the type of grass that flourishes on your lawn.

There are many factors that influence aeration. These factors include the soil type, the time diameter, aeration power and moisture levels. All these factors need to be considered before you actually go about aerating your lawn. It really is a must to aerate your lawn only after you take into considerations all of these factors. To get rid of confusions on these variables, you can also feel free to consult a landscaper to help you determine the specifications required for your lawn.

You can aerate your lawn manually or with an aerator. If you are maintaining a small lawn, however, it is best for you to aerate your lawn manually. You can use a spading fork to achieve this objective. However, it is important to mention here that using a spading fork at times can cause the soil to contract a lot more than it should.

Mowing or cutting the grass on your lawn is a critical step that almost always should be resorted to. If the grass on your lawn is tall, the soil will retain moisture after the rainy season. This mostly happens because of restrictions placed on air and sunlight. Therefore, in order to let air and sunlight reach the soil, cutting and mowing is a must and should be done at least once in a month.

A useful tip: When walking on your lawn, as far as possible, try to wear shoes with spikes. This can help plug holes into the lawn and will allow air and sunlight to reach the soil.

When it comes to aerating soil, a soil plugger really is the way to go. You can purchase a soil plugger from a home garden supply store and plug the same all around your yard. This will help you as you go about the process of aeration.

Purchase a soil plugger from a home garden supply store and start plugging all around your yard, allowing aeration of your soil. However, it is important that you know that your lawn might become uneven after this method of aeration.

You can also make use of liquid aeration solutions which can be applied all over your lawn. Liquid aeration solutions contain various chemicals that help loosen the soil which in turns helps moisture to seep down to the root of the grass.

If you are a busy person and don't really have too much time on your hands, a lawn aerator really is your best option. Once you buy the aerator, you can always get someone to operate it for you, just in case you don't have the time for the same.
Test the soil before you begin aerating it. This is what will help you know for sure if your lawn needs general aeration or aeration for just a few spots or no aeration at all.
Share this article
Related Items:
Comments
0
Your comment
Comment description