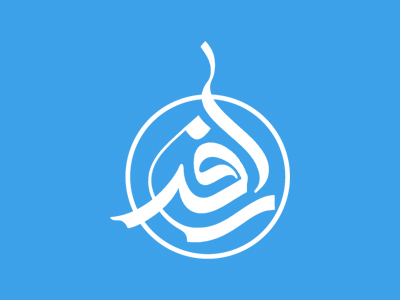 Countdown to Clean
By Susan Sulich
"The more often you clean, the less buildup you have and the faster you can do it next time," says Debra Johnson, training manager for Merry Maids. Let our experts' checklists take the guesswork out of housework.
Tools of the Trade
"The quality of the work depends on the quality of the tools," says Weber. So choose good ones, clean them after use and put them away in the same place.
Your Gear:
? Spray bottle of all-purpose cleaner
? Spray bottle of glass cleaner
? Can of furniture polish
? Dust wand with adjustable handle
? 3 or 4 microfiber cloths
? Small scrub brush
? Tool belt to carry it all, hands-free
? Vacuum
? Mop
? Bucket
15 Minutes a Day
Really. That's all it takes to handle the basics once you've established our routine. "I call it the Daily Hotel Clean," says Kathryn Weber.
Step 1: Make the beds.
Step 2: Make sure dirty clothes are all in hampers. Do a quick room-by-room pickup, putting items back in place.
Step 3: Wipe dirty counters in the bathroom and kitchen.
Step 4: Put away all dishes. Step 5 Sweep the kitchen floor.
Weekly Clean Sweep
Either set aside a 2- to 3-hour chunk of time, or work in 15-minute increments throughout the week. The basic formula: Clean top to bottom and left to right, and only go around a room once (not including floors). Ready? Strap on your tool belt and go!
Bedrooms, Living Rooms, Dining Rooms: If you have a two-story home, start upstairs; for one floor, begin in the area farthest away from the front of the house. First, go through all the rooms and empty wastebaskets. Then go back into the first room and start at the top, removing any cobwebs with your dust wand and working your way down, dusting ceiling fans, door frames, moldings, picture frames and lamps. Switch to the furniture spray and a microfiber cloth to clean dressers and tables. (Remove knickknacks first.) Clean mirrors with the glass cleaner and a fresh cloth. When you've finished all these rooms on a floor, vacuum, starting farthest from the door in each room and vacuuming your way out.
Bathrooms: The pros have a special way to clean bathrooms: First, spray cleanser on the shower doors and walls, tub and sink, and in the toilet to start loosening dirt. Then use the same top-to-bottom, left-to-right system. Remember to wipe the towel racks and toilet paper holder. Clean the toilet inside, outside and behind the bowl. Vacuum, then mop.
Kitchen: Starting from the top, wipe cabinet fronts and work your way down. Empty the toaster's crumb tray and clean inside the microwave. Unlike your daily counter wipe, now is the time to get behind canisters, mixers and other counter dwellers. Do the kitchen sink last, then sweep and mop the floor. Don't forget the vent at the bottom of the refrigerator.
Tackle Monthly
Pick a Saturday to do all eight, or add two to each weekly session, says Johnson.
1. Use paper towels or a cloth to thoroughly clean the tracks of sliding glass and shower doors.
2. Run 1/2 cup of vinegar mixed in a full pot of water through your coffeemaker.
3. Wash down the shelves and veggie bins in the refrigerator.
4. Clean stove hood vents.
5. Vacuum under couch cushions. A handheld vac, like the Black & Decker Flex Vac, shown, makes quick work of this chore.
6. Spray down the leaves of artificial plants with the sink hose (or a spray bottle of water) and let airdry in the sink.
7. Clean the top of the fridge.
8.Wash insides of garbage cans and wastebaskets.
A Year of "Biggies"
Weber recommends 12 annual chores, one for each month.
January: Clean medicine cabinets; toss expired meds.
February: Clean all the hard-to-reach places: behind the stove, refrigerator, washer/ dryer, sofas and under beds.
March: Steam-clean carpets.
April: Wash windows and screens.
May: Organize the pantry and kitchen cabinets.
June: Wash duvets, blankets, comforters, spreads, pillows.
July: Clean and organize the garage.
August: Clean out drawers and closets. Donate usable clothing and items to charity.
September: Clean out the linen closet.
October: Defrost and clean freezer, refrigerator, stove, oven.
November: Polish silver, wash china, dust inside the china cabinet.
December: Turn mattresses; vacuum upholstered furniture and drapes.
60-Second Quick Fixes
Got a minute? These simple changes will make your house tidier—no elbow grease required!
1. Place a mat at the front door and enforce a strict no-shoes-inside rule. You'll eliminate 70% to 90% of the dirt entering your home, says Weber.
2. Last person to shower squeegees the shower door to cut down on mineral deposits left behind when the water dries—less scrubbing time for you.
3. When you see it, clean it. Spills on the counter, a towel on the floor…a few seconds as you pass through a room save many minutes later.
4. Switch to microfiber cloths. They speed cleaning by trapping and picking up dust, not just moving it around. Wash and hang to dry after use. Save money by buying them in the automotive section of discount stores, where they're less expensive.
Share this article
Related Items:
Comments
0
Your comment
Comment description