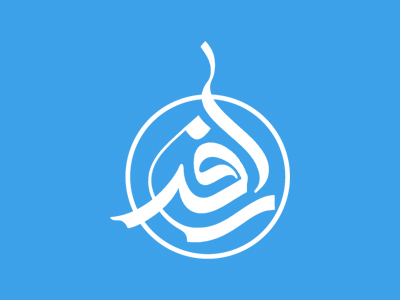 A Quicker Way to Clean House
By Arianne Cohen
Pro cleaners have brilliant tricks to get the job done. We asked three pros to school us.
Change Your Strategy
The biggest mistake people make is cleaning room by room (this is called "zone cleaning"). It's much too slow! "You can either clean your kitchen in four hours, or clean your entire house top to bottom in four hours," says Lisa Romero, owner of Just Like New Cleaning in Fort Collins, Colorado. "A lot of people get caught focusing on one area— say, doing a super job cleaning the counters—and never get to the stove, let alone the next room. In reality, just wiping things down and moving on is quick and efficient."
Most pros are in favor of "task cleaning": completing one chore, such as dusting, throughout the entire house, before starting the next. "You'll do a little more walking, so it's a good workout," says Ronald Payne, owner of RZJ Janitorial Services in Plano, Texas, "and I find that it's faster because you're in a mindset to keep moving." Follow these seven steps and your whole house will sparkle in four hours if you're a beginner, two and a half once you become a pro.
The Starting Point: Upstairs bathroom
"I always start there," says Romero. "It's a good place to leave supplies."
The Plan of Attack: Top-to-bottom, left-to-right
For each task, start at the highest point in the room (if dusting, this might mean high shelves), and move from left to right across the room. This way, you don't miss anything, and you won't accidentally knock dust onto already-cleaned lower shelves.
Step 1: Dust
Dust each room, including the topsides of all the furniture, undersides of shelves, and all handrails, as well as picture frames, TV screens and knickknacks. "When it's possible to dry-dust, I do—getting something wet makes it harder," says Romero. To get rid of fingerprints, dampen a microfiber cloth with warm water. Pro tip: Look up top. "People don't dust up on the very top of furniture, and that's where all the dust collects and then falls off," says Romero.
Step 2: Furniture Fabric
Go through the house and strip and remake beds; neaten any pillows or furniture blankets. Brush furniture surfaces with a vacuum extension as needed.
Step 3: Mirrors and Glass
Wipe down mirrors and windows throughout the house. Pro tip: Using one wet and one dry microfiber cloth won't leave streaks.
Step 4: Surface Cleaning
Wipe down all surfaces and counters throughout the house, disinfecting as necessary. Pro tip: Be sure to wipe down all places that fingers touch, like door handles, light switches, TV remotes and phones. "Those are the places that people forget, and they really hold germs," says Payne.
Step 5: Kitchen and Bathroom
Walk through and spray cleaner on tubs, sinks and toilets. Return and scrub. Then, in the kitchen, wipe down the inside of the microwave, and cabinet and appliance doors. Step 6 floors Sweep, then mop or scrub the bathroom and kitchen floors, and any other floor that needs it. Pro tip: "I always do bathroom floors on my hands and knees with a microfiber cloth and cleanser," says Romero. "That's how I know that I got every corner, even behind toilets, and that they're 100% disinfected."
Step 7: Vacuum
"I vacuum my way out the bedrooms, down the stairs, through the living room and out of the house," says Romero. Pro tip: It's not crucial to vacuum every single inch. Just keep moving. You'll get the spots you missed next week.
Overhaul Your Cleaning Kit
No pro cleaner likes to carry around too many supplies. Their five must-haves:
1. A 20-pack of microfiber towels (wash 'em as needed). "I've saved thousands of dollars on paper towels and window cleaner since I started using microfiber," says Romero. Make sure to buy good-quality cloths, usually around $1 per cloth from a janitorial supply store, and never wash with dryer sheets or fabric softener. Pro tip: Before using a cleaning product for dusting, try just warm water and the microfiber. "It usually works," says Romero.
2. A microfiber mop. On a tight budget, it's cheaper and less wasteful than disposable mops. Pro tip: Great for picking up dust in high and low corners.
3. A nylon-bristle broom. "It doesn't splatter walls or lose its bristles," says Payne. Pro tip: Sweep your rug. It often works better than a vacuum.
4. A Shammy. A synthetic version of the traditional chamois cloth, this rubbery, hyper-absorbent towel is great for soaking up water and quickly buffing counters and furniture. Pro tip: Run a dry Shammy over a couch or floor to pick up pet hair.
5. A backpack vacuum. Professional cleaners love backpack-style vacuums because they're gentle on back muscles and make it easy to move quickly from room to room. Pro tip: Look beyond the floor. It's easy to quickly vacuum shelf surfaces, mantels, railings and inside drawers if you use lightweight hand extensions.
Clean for Less
"Your home is just like your body—you don't need a lot of products," says Essie Powell, owner of A-1 Cleaning Extraordinaire in Fayetteville, Georgia (who has cleaned homes and commercial spaces for 37 years). She's got some great ways to revolutionize your cleaning cabinet.
Instead of...Air Fresheners
You might want to try... "Essential oils," says Powell. "At my house, I like to use cinnamon, vanilla or nutmeg. I just boil a little in water and let the aroma go through the house."
Instead of...All-Purpose Counter Cleaner
You might want to try... "Warm water and basic dishwashing soap," says Powell. "It does the same thing." If you need to disinfect or wash off some serious grime, grab Butcher's Bath Mate.
Instead of...Carpet Cleaner
You might want to try... "Vacuuming regularly. You'll get 70% of the dirt and won't need a carpet cleaner."
Instead of...Hardwood Floor Cleaner
You might want to try... A damp cloth with warm water (a mop can get too wet). Get on your hands and knees!
Instead of...Just-Spray Shower Mists
You might want to try... A microfiber cloth and white vinegar diluted 1:3 with water, followed by a disinfectant. "There's no easy way of removing soap scum and mold other than scrubbing."
Instead of...Window and Glass Cleaner
You might want to try... Warm water and a microfiber cloth, which often does the trick. For serious cleaning, 1 part ammonia, 3 parts water and a dot of dishwashing soap work for a tenth of the price.
The Bleach Secret!
For years, I cleaned with lots of bleach—only to find mold growing back days later. It turns out that straight bleach is less effective at killing mold spores and many bacteria than bleach diluted 1:10 with water, says Tim Ryan, PhD, a fungi researcher at Ohio University. Mix a small amount and use it right away, before it destabilizes.
Do What Custodians Do
"Purchase from janitorial supply stores, where products are much cheaper and often come concentrated, so you just add water," says Ronald Payne. Try looking up a local source under "janitorial supply" in the phone book.
Share this article
Related Items:
Comments
0
Your comment
Comment description