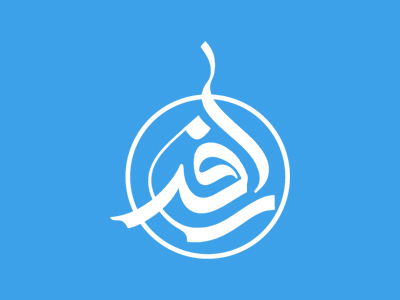 Before You Join a Gym
Joining a gym is almost like getting married. Not only are you financially bound to the gym of your choice, you're also investing time with your gym. Unlike your spouse, however, a gym isn't going to get mad if you don't show up. In fact, your gym is more than willing to take your money whether you go five times a week or five times a year.
So, how do you choose the right health club and ensure a long, happy relationship? This basic gym checklist will help you do just that.
Gym Checklist
Location - This is the single most important element in your decision. A gym can have every bell and whistle in the world, but if it's too far away, there's a good chance you won't go. Make sure the gym is either close to your house and/or job.


Hours - This is an obvious one, but often overlooked by many of us, assuming that most gyms are open all hours of the day. Double-check to make sure the gym is available for the times and days you want to work out.


Child care - Check the hours of the child care facilities (some only operate within certain hours) and the space. Is it overcrowded? Do they have enough employees? Make sure you're comfortable leaving your kids there before you commit.


Cost - Gyms operate in different ways, but you'll likely have to sign a contract and pay a certain amount each month. The nicer the gym and the nicer the membership, the more you'll pay.

Look for specials - Most gyms offer monthly specials -- waiving the initiation fee, free personal training, or a few free months. Ask the salespeople about any specials available before signing on.


Negotiate - In many gyms, membership features are negotiable. There's no harm in asking them to waive the initiation fee, change the contract terms or even ask about lower monthly payments.


Research - Too many people take the first offer, rather than shopping around to nearby clubs. Making the rounds to every gym in the area will give you an idea of what people are charging and the specials they're offering. That puts you in a position to negotiate an even better deal.


Read the fine print - Is there a penalty for getting out of your contract early? Is there an option to put your membership on hold if you get injured, sick or have a long trip? Find out how you can get out of your membership before you sign up.

Features - Make sure your gym has everything you want to participate in -- racquetball, tennis courts, pools, fitness classes, specific machines or equipment, personal training, physical therapy, etc. Will your family be joining with you? Make sure you find the right gym for your family.


Atmosphere - While you may not want a jam-packed gym, having people around can add energy to your workout. Pay attention to how the gym feels. Is the music too loud? Are there waiting lines for any machines? Is there enough space for people to do their workouts? Do you feel comfortable? If you're there for serious exercise and it feels like a dance club, you may not be as motivated to work out there.


Environment - Is the gym clean? Spacious? If it's a dump, you may not be too thrilled to work out there. What about TVs? Do they have plenty around the cardio machines so you don't get bored? Can you listen to the stations on your headphones? Are there spray bottles around the gym so people can wipe down the machines? Are the bathrooms clean and well-stocked? Little things like that can make your workouts more of a chore than they have to be.


Parking - During busy hours (often after work), make sure you don't have to spend an hour looking for a place to park.
Before You Join
Before you take the plunge and sign a contract that may commit you for several months or years, make extra sure you're ready:
Get a free pass - Make sure it's at least a week long so you can go at different times and use all of the facilities available.
Visit the gym during the times/days you'll be working out - Is it crowded? Are there people standing in line for machines? What about group fitness classes -- are they crowded as well?
Sign up for an orientation - Many gyms offer a free session where a trainer will show you around and give you the basics on how to use the machines. Take advantage of this to ensure you know what you're doing.
Joining a gym is a big commitment. Like any other big financial decision, make sure you have all the information you need to make a good decision. More than anything, make sure you'll really show up for your workouts on a regular basis by learning how to navigate the gym and how to set up your workouts. A gym can offer so much for almost every type of exerciser... but only if you show up.
Share this article
Related Items:
Comments
0
Your comment
Comment description