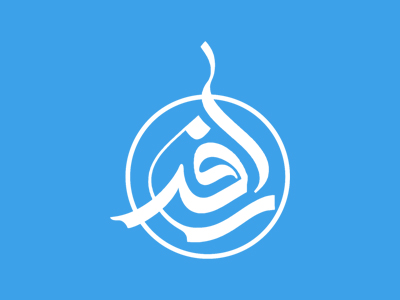 Al-Mutawakkil despises the Imam al-Hadi (a.s.)
Envy filled the heart of al-Mutawakkil who followed all ways to degrade Imam al-Hadi (a.s.) and belittle his position that was exalted among the public. He wanted to belittle the imam by making him go on foot before him so that people might disregard him, but his vizier counseled him to give up because that would make the public blame and criticize him. Al-Mutawakkil paid no attention to his vizier who counseled him again that he could order the officials and notables including the imam to go on foot so that no one would think that the imam alone was intended. Al-Mutawakkil responded to his vizier and ordered people to go on foot before him and they did. It was a very hot summer day. Imam al-Hadi (a.s.) oozed sweat. Zuraqa the chamberlain of al-Mutawakkil saw the imam in that state. He came to him, seated him in a vestibule there, took out a handkerchief and began wiping the sweat of the imam. He said to the imam trying to comfort his pains,
'Your cousin (al-Mutawakkil) did not intend you particularly.'

Imam al-Hadi (a.s.) looked at him and said, 'Stop that!' And then he recited this Qur'anic verse, (Enjoy yourselves in your abode for three days, that is a promise not to be belied). 46

Zuraqa said, 'I had a teacher who was a Shia. I often joked with him. When I went home, I sent for him. When he came to me, I told him about what I heard from the imam (a.s.). He changed color and said to me, 'Be careful and store all what you have! Al-Mutawakkil shall die or be killed after three days.' He understood that from the Qur'anic verse that Imam al-Hadi (a.s.) recited. I was affected by his speech and asked him to leave. Then I thought with myself and said that it would not harm me to take precautions. If something like that happened, I would have taken my precaution, and if not, I would lose nothing. I went to the house of al-Mutawakkil and took all my money. I deposited them with one of my acquaintances. After three days al-Mutawakkil died. This sign was the cause of my guidance and believing in imamate.' 47
____________
46. Qur'an, 11:65.

47. Bihar al-Anwar, vol.12 p.134, al-Kharayij.
Adapted from the book: "The Life of Imam ALI bin Muhammad AL-HADI" by: "Baqir Shareef al-Qurashi"
Share this article
Related Items:
Comments
0
Your comment
Comment description