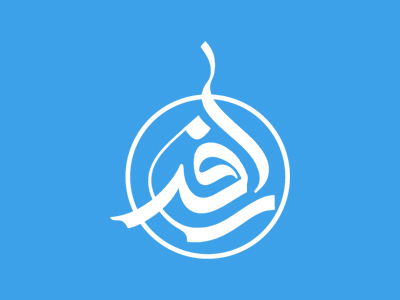 A Quiet Funeral
Adopted from the book : "Fatima; the Gracious" by : Abu Muhammad Ordoni"
In the darkness of the jet black night, when eyes were asleep and voices were silent, a Heavenly Procession left Ali's house while carrying the Messenger of Allah's of daughter to her final abode.
This was on the night of the third (3rd) of Jamadi Al-Thani (the second), 11 A.H.
The heart breaking procession moved towards an unknown location followed by a small number of devoted ones ... .
They were Ali, Hassan, Hussain, Zainab and Um Kulthum ... Abu Dhar, Ammar, Miqdad, and Salman were following them.
Where are the thousands who inhabited Medina?! One asks, and the answer came: Fatima (A.S) requested that they many not be present at her funeral!!!
The Family and their friends hurry to bury Fatima ... they rush back to their own homes so that no one would know where Fatima was buried!
In such a matter, the first start from Ahlul Bayt set after the sun (the Prophet) and left everyone with the only light of Imamate!!
Here I was asked:

"What do you think about the end of the life of Fatima?

What will be the position of those who oppressed her in the hereafter !!!?
I waved my hand to him ...
So long ... with no word ... dead silence ...
So long!
But wait ... can't you hear the commander of the faithful ... the known hero ... Ali ... . Don't you realize that he is crying? Yet, who would not cry for being separated from the Mistress of women? Listen to them, he is speaking to the Prophet (P.B.U.H):

"O prophet of Allah, peace be upon you from me and from your daughter who has come to you and who has hastened to meet you. O prophet of Allah (P.B.U.H)! my patience about your chosen (daughter) has been exhausted and my power of endurance has weakened, except that I have ground for consolation in having endured the great hardship and heart-rending event of your last breath had passed (when your head)

'Verily we are Allah's and verily unto Him shall we return.' (2:56)

between my neck and chest.

Now the trust has been returned and what had been given has been taken back,My grief knows no bounds, and my rights will remain sleepless till Allah chooses for me the house in which you are now residing. Certainly your daughter would apprise you of the joining together of your Ummah (people) for oppressing her. You ask her in detail and get all the news about the position. This happened when long time had not elapsed and your remembrance had not disappeared. My salam be on you both, the salam of a grief stricken not of a disgusted or a hateful person, for it I go away, it is not because I am weary (of you); and if I stay, it is not due to lack of belief in what Allah has promised the endures."
Share this article
Related Items:
Comments
0
Your comment
Comment description