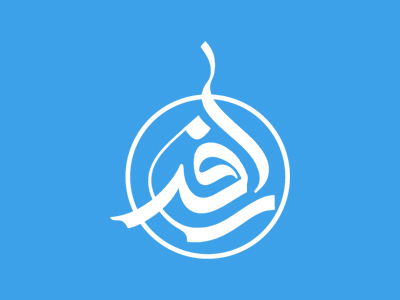 Vitamin A in your pregnancy diet
Why you need vitamin A during pregnancy
Vitamin A, a fat-soluble vitamin stored in the liver, is important for your baby's embryonic growth – including the development of the heart, lungs, kidneys, eyes, and bones, and the circulatory, respiratory, and central nervous systems. It also helps with infection resistance and fat metabolism.
Vitamin A is particularly essential for women who are about to give birth, because it helps with postpartum tissue repair. It also helps maintain normal vision and fight infections.
Understanding vitamin A
The term vitamin A covers two types of the nutrient: preformed vitamin A, also called retinol or retinoids, and provitamin A carotenoids. Preformed vitamin A (which is used directly by the body) is found in animal products like eggs, milk, and liver. Provitamin A carotenoids (which the body converts into vitamin A) are found in fruits and vegetables.
More than 500 carotenoids found in nature, but only a few can be converted to vitamin A. The most common of these is beta-carotene.
The standard of measurement for vitamin A is RAE (retinol activity equivalents), which is based on the potency and source of vitamin A. One microgram (mcg) of retinol (preformed vitamin A) is equal to 1 mcg RAE, but it takes 12 mcg of beta-carotene or 24 mcg of alpha-carotene to equal 1 mcg RAE.
An older standard of measurement that is still used (especially on Supplement Facts labels) is the International Unit, or IU. One mcg RAE is equal to 3.3 IU.
How much vitamin A you need
Pregnant women, 19 and older: about 770 micrograms RAE of vitamin A (approximately 2,565 IU) per day
Pregnant, 18 and younger: 750 mg (2,500 IU)
Breastfeeding women, 19 and older: 1,300 mcg RAE (4,330 IU)
Breastfeeding, 18 and younger: 1,200 mcg RAE (4,000 IU)
You don't have to get the recommended amount of vitamin A every day. Instead, aim for that amount as an average over the course of a few days or a week.
Can you get too much vitamin A?
The average American diet provides plenty of vitamin A. It's available in meat, dairy, fish, eggs, and fortified cereals in the form of preformed vitamin A, or retinol. It's also in most fruits and vegetables, mostly in the form of carotenoids.
It's important during pregnancy not to get too much of the preformed vitamin A, which in high doses can cause birth defects and liver toxicity. (You can take in as many carotenoids as you want, however, from fruits and vegetables.)
The government considers 3,000 mcg RAE (10,000 IU) to be the maximum amount of preformed vitamin A that you should get from supplements, animal sources, and fortified foods – combined – each day. The upper limit for women younger than age 19 is 2,900 mcg RAE (9,240 IU).
This is one important reason why it's not a good idea to double up on your prenatal vitamins or take any supplements that your practitioner doesn't recommend. Most prenatal vitamins contain at least part of their vitamin A in the form of beta-carotene, but some over-the-counter brands, other kinds of multivitamins, and some fortified foods contain significant amounts of preformed vitamin A, so check the labels or show them to your practitioner before taking them.
One more thing: The risk of birth defects from getting too much vitamin A is the reason that pregnant women and those trying to conceive should stay away from the prescription acne drug isotretinoin (also known by the brand name Accutane, among others) and other drugs related to retinol (a compound of vitamin A), including topical tretinoin (Retin-A), which is used for skin conditions.
Share this article
Related Items:
Comments
0
Your comment
Comment description