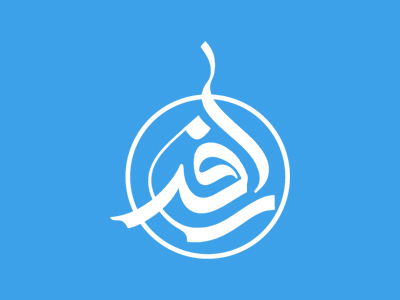 Radish nutrition facts
Radish is one of the nutritious root vegetable featured in both salads as well as in main recipes. This widely used root vegetable belongs to the family of brassicaceae. The sharp pungent flavor of radishes ranges from crispy red globe radishes to the peppery flavor of turnip-shaped black radishes. They are thought to be originated from the mainland china centuries ago but now cultivated and consumed throughout the world.
Botanically the veggie is named as Raphanus sativus.
Radishes come in different forms varying in size, color and duration of required cultivation time. Radishes can be broadly categorized into four main types-summers, fall, winter, and spring while growers classify them by shapes, colors, and sizes, such as black or white colored radishes, with round or elongated roots. Top greens can also be used as food.
Daikon or Japanese radishes are native to Asia. They generally grown during winter months and have elongated smooth, icy-white roots.
Black Spanish radishes are peppery and more flavorful than their white counterparts.
Green radish is native to North China region. Its outer peel at the top end has leafy green color root which gradually changes to white color near lower tip. Inside, its flesh has beautiful jade green color, sweet and less pungency.
Watermelon radishes have watermelon like flesh inside. However they taste sweet and less peppery, something similar to that of white varieties.
Health benefits of radish
In China, radish along with cabbage and soybean curd (tofu) is believed as healthy food. A Chinese proverb says, "Eating pungent radish and drinking hot tea, let the starved doctors beg on their knees".

Radishes are very low calorie root vegetables; contains only 16 calories per 100 g. However they are very good source of anti-oxidants, minerals, vitamins and dietary fiber.

Fresh Radishes are rich in vitamin C; provide about 15 mg or 25% of DRI of vitamin C per 100 g.  Vitamin C is a powerful water soluble anti-oxidant required by the body for synthesis of collagen. Vitamin C helps body scavenge harmful free radicals, prevention from cancers, inflammation and helps boost immunity.

In addition, they contain adequate levels of folates, vitamin B-6, riboflavin, thiamin and minerals such as iron, magnesium, copper and calcium.

They contain many phytochemicals like indoles which are detoxifying agents and zeaxanthin, lutein and beta carotene which are flavonoid antioxidants.
| Principle | Nutrient Value | Percentage of RDA |
| --- | --- | --- |
| Energy | 16 Kcal | 1% |
| Carbohydrates | 3.40 g | 3% |
| Protein | 0.68 g | 1% |
| Total Fat | 0.10 g | <1% |
| Cholesterol | 0 mg | 0% |
| Dietary Fiber | 1.6 g | 4% |
| Vitamins | | |
| Folates | 25 mcg | 6% |
| Niacin | 0.254 mg | 1.5% |
| Pyridoxine | 0.071 mg | 5.5% |
| Riboflavin | 0.039 mg | 3% |
| Vitamin A | 7 IU | <1% |
| Vitamin C | 14.8 mg | 25% |
| Vitamin E | 0 mg | 9% |
| Vitamin K | 1.3 mcg | 1% |
| Electrolytes | | |
| Sodium | 39 mg | 2.5% |
| Potassium | 233 mg | 5% |
| Minerals | | |
| Calcium | 25 mg | 2.5% |
| Copper | 0.050 mg | 5% |
| Iron | 0.34 mg | 4% |
| Magnesium | 10 mg | 2.5% |
| Manganese | 0.069 mg | 2.5% |
| Zinc | 0.28 mg | 2% |
| Phyto-nutrients | | |
| Carotene-ß | 4 mcg | -- |
| Carotene- ? | 0 mcg | -- |
| Lutein-zeaxanthin | 10 mcg | -- |
Selection and storage
In general, radishes are available year-around with peak season during winter and spring. Daikons are most flavorful and juicy during winter.
Look for roots that feature fresh, stout and firm in texture. Their top greens also should be fresh and feature crispy greens. Avoid roots that have cracks or cuts on their surface. Look carefully for the change in their texture and color. Yellowness indicated the stock is old. If the root yields to pressure and soft, the interior likely be pithy instead of crispy.
Once at home, remove the top greens as they rob nutrients of the roots. Then wash thoroughly in clean water to rid off surface dust and soil. Store them in a zip pouch or plastic bag in the refrigerator where they remain fresh for up to a week.
Preparation and serving methods
Both root and top greens are used for cooking. Peeling may be avoided as the anti-oxidant allyl-isothiocyanates, which gives peppery pungent flavor to radish, are thickly concentrated in the peel. Just wash the root thoroughly, trim the tip ends and if you have to peel, then gently pare away superficial thin layer only.
Here are some serving tips:
Radishes are eaten raw either as a whole or as slaw or in salads with carrots, beets, cucumber, lettuce etc.

French breakfast radishes are served with sweet butter and salt.

The roots are mixed with other vegetables in the preparation of steamed, stir fried or sauteed recipes in many regions.

Grated radish also used in stuffed inside bread, "mooli parantha" in north Indian states.

Its top greens used with other greens in the preparation of soups, curries as well as in cooked vegetable recipes.
Share this article
Related Items:
Comments
0
Your comment
Comment description