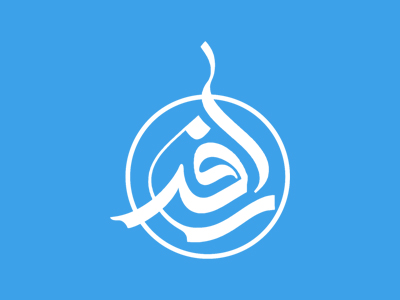 Poems in General
Poems in General

by :
Ayesha Bint Mahmood
Take time to think;

It is the source of power.

Take time to read;

It is the foundation of wisdom

Take time to play;

It is the secret of staying young.

Take time to be quiet;

It is the opportunity to seek God.

Take time to be aware

It is the opportunity to help others

Take time to love and be loved;

It is God's greatest gift.

Take time to laugh;

It is the music of the soul.

Take time to be friendly;

It is the road to happiness.

Take time to laugh;

It is the music of the soul.

Take time to be friendly;

It is the road to happiness.

Take time to dream;

It is what the future is made of.

Take time to pray;

It is the greatest power on earth.

By Ayesha bint Mahmood


Familiar faces we often greet

Exchanging dialogue while we meet

But as we gesture, respond and smile

Before we speak, just think a while

Welcome not with words unrewarding

'Hello', 'Good day', 'Good evening', 'Good morning'

But choose to radiate peace and calm

Offer a warm exchange of 'Salam!'

'And peace on you' - comes the reply

Will bond our kinship and strenghen our tie

To those unknown, do not hesitate

We are one family in Islamic faith

Allah's servants of the sky

The Angels extend this humble reply

And our acceptance into Grace

Yeilds 'Salam' - a blessed fate

So give glad tidings with words serene

Spread the blessings of 'peace' - our Din

And relish the good of this healing balm

And wish all our brothers and sisters 'Salam'

By Ayesha bint Mahmood


O earth! the bed within you, is today lying bare

But one day this stranger will occupy you

So embrace my bones gently

- with tender compassion

And do not become my enemy

O earth! I have lived and experiences some life

But never turned away from your memory

Your silent call beckons

- and severs my laughter

And your stillness has never deserted me

O earth! Allah knows when i must keep company with you

The day my blanket is your soil

So expand your narrowness for this fearful entrant

And shield from me all of your toil

This traveller will return to the dust she was made from

To face an eternal new life

O grave! prepare for me a pillow of comfort

And shine onto me, your welcoming light.

By Ayesha bint Mahmood


As you gaze across to me

Your searching eyes are questioning me

'How is it you live?' You say

'Do you trek a straight pathway?

With Whom do you daily plead?

Why this Book you always read?

And the dress you women wear!

Why this scarf upon your hair?

In your palm is there some power?

Why then supplicate each hour?

What then, do you claim to share?

For world justice do you care?

Tell me! Speak what is right

What then is your plight?'

In Allah's Name I now begin

'For Him, I do everything

Dependent I am, so I pray

Seeking Guidance night and day

His Good-Will I try to live

To share my love and wealth I give

My prayers for blessings never cease

For all creatures, man and beast

My coverings are His decree

To help me grow in purity

And my Qur'an fulfils a need

It strengthens me and my belief

And every human I embrace

Extending peace to every race

My path: Islam, is Straight and pure

For every sickness, there is a cure

O stranger! Much talk you raise!

Know this! To God is due our Praise!'

By Ayesha bint Mahmood.


I am a bird with outstretched wings

I go flying high above all things

Into the clouds my body soars

To softly depart from heavenly doors

Swift is my movement in timely motion

But I am the toil in the thinking man's potion

For man does observe but he cannot explain

He gazes above for answers in vain

How do I rise without visible strings?

A miracle, he confesses are my two wings

And then every morn. I wake with no fill

But when the day sets, I am nourished, yet still

He thinks I have no conscience

I tell you I have knowledge!

I will lift the veil from your blind eye

And tell you O people! that I am a sign

To him who searches for life's things - plainer

I tell you I have a Glorious Sustainer

The King He is, of all of the sky

The answer to your troubling why?

I work and I live in humble service

I am created like you, for purpose, in earnest

To Praise our Creator, and worship our Lord

Together we must live in harmony, not discord

So listen O mankind! to this humble bird

Take flight to Allah's Word!

by Ayesha bint Mahmood


As I rise each day

Al-Hamdulillah I say

As I put on my dress

Al-Hamdulillah I express

As I fill my empty plate

Al-Hamdulillah I state

As I make ready to strive

Al-Hamdulillah for another day alive

As I hear the birds sing

Al-Hamdulillah for the melody they bring

As I watch the sun rise

Al-Hamdulillah for my eyes

As I wash in the stream

Al-Hamdulillah I am clean

As I pray my Salat

Al-Hamdulillah for the best start

As I share my gifts with neighbours

Al-Hamdulillah for Allah's favours

As I delight with my family

Al-Hamdulillah for their care for me

As I pray for forgiveness

Al-Hamdulillah for deliverance

As I open the Qur'an

Al-Hamdulillah for my Iman

As I understand and take heed

Al-Hamdulillah, Al-Hamdulillah

For all the good I receive.

by Ayesha bint Mahmood
Share this article
Related Items:
Comments
0
Your comment
Comment description