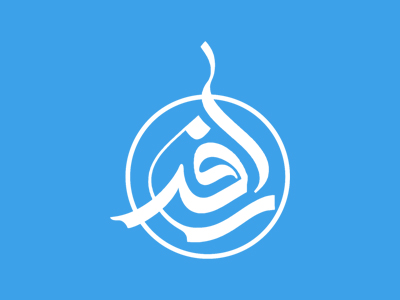 Kids' Cereals Loaded With Sugar
Most children's cereals do not meet proposed federal guidelines for food marketed to kids, according to a report from Environmental Working Group (EWG), a nonprofit research and advocacy organization.
Of 84 popular cereals, only 20 met all criteria for sugar, sodium, saturated and trans fat, and whole-grain content proposed earlier this year by the Interagency Working Group on Food Marketed to Children, which was convened by Congress to address the childhood obesity epidemic.
The EWG report focused on sugar content and found that two-thirds of the cereals studied contained more sugar than would be allowed under the federal recommendations -- a maximum of 13 grams per 50 to 55 grams of cereal, equal to 24% to 26% sugar by weight.
One cup of three different cereals -- Honey Smacks, Golden Crisp, and General Mills Wheaties Fuel -- contains more sugar than a Hostess Twinkie.
"Most parents say no to dessert for breakfast, but many children's cereals have just as much sugar as a dessert -- or more," according to the EWG report. "Simple-to-prepare, healthy breakfasts for children can include fresh fruit and high-fiber, lower-sugar cereals. Better yet, pair that fruit with homemade oatmeal."
Earlier this year, the federal panel proposed voluntary guidelines for foods nutritious enough to be marketed to children, including limits on sugar (no more than 26% by weight), sodium (no more than 210 mg by 2016 and 140 mg by 2021), and fats (no more than 1 gram of saturated fat per 50 to 55 grams of cereal), and a target for more than 50% whole-grain content.
The EWG examined nutrition labels from 84 cereals manufactured by four companies -- Kellogg's, Post, General Mills, and Quaker Oats -- to see which are compliant with the recommendations.
Overall, 67% have too much sugar, 12% have too much sodium for the initial standard and 85% have too much for the final standard, 8% have too much saturated fat, and at least 31% do not have enough whole grains.
To help guide consumers to cereals that do meet the standards, the EWG listed products that meet all criteria and also do not contain artificial flavors, colors, and artificial sweeteners:
* Ambrosial Granola: Athenian Harvest Muesli
* Go Raw: Live Granola, Live Chocolate Granola, and Simple Granola
* Grandy Oats: Mainely Maple Granola, Cashew Raisin Granola, and Swiss Style Muesli
* Kaia Foods: Buckwheat Granola Dates & Spices and Buckwheat Granola Raisin Cinnamon
* Laughing Giraffe: Cranberry Orange Granola
* Lydia's Organics: Apricot Sun, Berry Good, Grainless Apple, Sprouted Cinnamon, and Vanilla Crunch
* Nature's Path Organic: Optimum Banana Almond, Optimum Cranberry Ginger, Corn Puffs, Kamut Puffs, Millet Puffs, and Rice Puffs
EWG also provided a list of big-brand cereals (both children's and nonchildren's) that meet all of the federal nutrition guidelines and can be found easily, but may contain ingredients that are genetically modified or grown with pesticides:
* Kellogg's Mini-Wheats: Unfrosted Bite-Size, Frosted Big Bite, Frosted Bite-Size, Frosted Little Bite
* General Mills Cheerios Original and Kix Original (these two meet the 2016 sodium guideline but not the final guideline for 2021)
* Post Shredded Wheat (all varieties), Grape-Nuts Flakes, Bran Flakes, and Honey Bunches of Oats with Vanilla Bunches (the latter three meet the 2016 sodium guideline but not the final guideline)
* Quaker Oats Oatmeal Squares Cinnamon (this meets the 2016 sodium guideline but not the final guideline)
Cereal makers have opposed the federal recommendations, and have created their own set of standards, which were published this year by the Better Business Bureau's Children's Food and Beverage Advertising Initiative and are scheduled to be implemented in 2014.
According to these standards, cereals can contain up to 38% sugar by weight.
The EWG pointed out that 21 of the cereals included in its study would not meet the industry's proposed guideline.
"The proposed federal guidelines are more restrictive than those of the food industry, but they should be strengthened and made mandatory," the advocacy group concluded.
Share this article
Related Items:
Comments
0
Your comment
Comment description