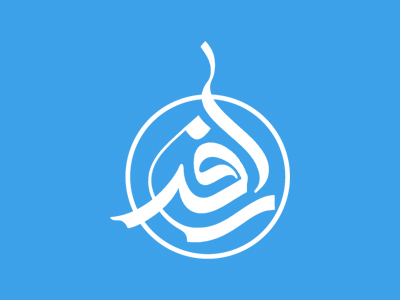 Islam and the Various European Cultures between Contradiction and Compliments
Islam and European Cultures, we have espoused the idea that it is here that one should promote compliments instead of conflict or contradiction. In order to analyze the discussion in a profound manner, one ought to grasp the relationship between religion and culture in general. It is necessary to technically define each term and arrive at a point of satisfaction regarding how these concepts stand and interact with each other in the reality of social life.
The interaction and the way these two social phenomena affect each other is accepted according to the Islamic legislator in the following examples, where no one shall be able to deny the effectiveness that pushing towards one direction may lead to a favourable level of the other. It means that religion and social norms should interact and complete each other instead of conflicting and contradicting each other.
There are different forms of interaction between culture and religion which shall manifest itself in many examples. Here follows some of the ensuing social and cultural effects:
- While practice of a religion is intended to unify a whole Muslim society in general practice, it may, however, differ in the manifestation as to how that practice is practiced. The perfect example of this case is in the Muslim woman's dress, whereas the Hijab (Muslim women's dress code) represents a religious duty, different manifestations appear of the same practice. In Iraq, ladies wear the 'Abayah while the Iranian lady wears the Tschadour and the Pakistani wears her Shalwar Khamis. The commemoration of Imam Hussain varies too, depending on the different cultures, while manifesting their devotion in various practices, either in form of theatre (Ta'aziah), lamentation (Ma'atam), and sad songs combining sorrow and deep emotional feeling (Na'i). All these different cultural acts are various manifestations related to different cultural and social practices of the Shi'ah Muslims.
- Cultural practice may create or eliminate extensions that are considered cases for the practical ruling of the Shari'ah Law.
- Cultural practice may change or alter the rulings of Shari'ah Law in favour of a dynamic implementation of Divine guidance.
Within the last century's different definitions of religion, we ought to discuss religion following the relevant theories introduced by astute sociologists ranging from Emile Durkheim, Clifford Geertz up until the current contemporary thinkers. Within the Islamic Worldview we have espoused the idea of a contemporary Muslim thinker, i.e. late Ayatollah S. M. B. As-Sad, who established the Shi'ah Muslims' practical approach towards a dynamic interpretation of Shari'ah Law that is flexible, lax and non rigid to accommodate an applicable combinational model for the role of religion in the European public sphere. By this, we find it incumbent upon us to discuss the role of mass media in creating or manipulating social norms.
The Crucial Role of the Media in the Constructive Creation or Manipulating Against a Just Society
Media is a generic term used to indicate systems or vehicles for the transmission of information or entertainment such as radio, television, videotape, newspaper and magazines, hoardings, films, books, records, and tapes. Of these, the ubiquitous television, radio, and newspapers are generally qualified as the mass media. Unlike the others, they form parts of man's total environment in Mass society and cannot be ignored without conscious and sustained effort; far more commonly their use engenders degrees of passivity which make them efficient for moulding tastes and preferences. Many contemporary thinkers, such as Marshall McLuhan , have argued that the form of the media has a more significant effect on society and knowledge than the content carried. Of course, the content is also of great importance in leading laymen towards the desired direction.
Mixed media is a recent term for the long-established concept of combining more than one form or area of communication, usually for dramatic effect. Another usage of the term 'media' refers to the professionals employed in this sector who, on the ground of their assumed culture and political attitudes, are seen either to distort or dictate public taste. For many thinkers, the media has assumed a politically and culturally independent existence. Therefore, many strategic thinkers have considered the use of the media and propaganda as one of the modern state's tools through which it achieves its goals.
It is obvious that the mass media has a great responsibility towards what it offers their audience. It should at least try to introduce a positive attitude and create a constructive atmosphere for its clients.
In a narration we read: 'The prophet (sawas) said: 'It is bad enough for a man – except for one whom Allah protects from evil - that people should point the finger at him with regard to either his faith or his worldly affairs.' He meant that it is a matter of great concern that one is so evil to be accused of and have fingers pointed at him as having violated a matter that had negative impact on its faith. Media can be similarly accused with the same defect.
However, the great lesson here to all journalists and activists, who are in touch with the public or address the laity, is that one should struggle to achieve one's ultimate Divine duty, instead of presenting what they like to read or hear. The solution is that, as one can never achieve the satisfaction of all people, one should just think about Allah (swt)- what He would accept and be pleased with.
We know that disobedience is not desired, but committing disobedience in public is more disgusting than the act itself, as it calls for the Divine wrath to be instigated. Imam Ali (as) has said: 'Openly and candidly disobeying Allah-glory be to him-hastens his wrath'. Therefore, even if one had committed an error or a mistake, it is recommended not to reveal their shortcomings, as it is a disgusting revelation.
Again, referring back to the Qur'an as a source of guidance for the media, we read the verse: 'Whenever you speak, speak good,' Whenever you judge between people, to judge following justice' , an example of those not speaking in justice are those who come with revelation, or who manifest justice with slanderous coverage so as to create a perception of total social disaster. That is when a media group manifests something in such a negative way that causes everyone to perceive it as a great felony and the person who did it to have committed a huge defect. This is a media ethical problem that every society of journalists are potentially endangered to suffer from. An ordinary layman would more commonly know this as 'gossip'. Manipulation (Talbis Al-Haq bil Batil) and/or backbiting (Ghibah) – in its ethical Qur'anic conceptualization- or revelation – as they may call it within the media milieu- is essentially revealing news about others with wrong intention anticipating that they committed such a thing, while they do not want it to be covered nor publicised in that negatively reproduced manner.
Analysing it from an ethical angle, there are in fact three misleading errors. Firstly, is the actual revelation which is, itself, undesirable and prohibited. Secondly, is the assumption, the way and/or the tone of voice that conveyed the negative impression. An insinuation that what 'X' has committed is a grave sin, while this was not the case at all. Thirdly, by informing others so that the revelation may result in the original act being amplified out of proportion and making it into a bigger issue than is necessary, especially as the original person did not want his action to become exposed to the public. Therefore, the situation can become very complicated, much more so than may have initially been imagined.
One of the main problems with spreading misinformation, 'gossip', or revelation is that most people do it willingly or unwittingly, and thus unintentionally cause social problems. The Qur'an describes the ethical spiritual outcome affecting those who are involved in such revelation with a pitiful degradation, namely in verse 12 of surah al Hujurat; 'Avoid much suspicion; indeed some suspicions are sins. And spy not, neither backbite one another. Would one of you like to eat the flesh of his dead brother?'. While other traditions describe backbiters as 'the dogs of hell' that feed on the flesh of their dead brother. Therefore, one must take the outcome of these social sicknesses of the mass media seriously, as it gravely and fatally creates a society of dogs, which metaphorically it means it transforms harmonious individuals into hellish aggressive, turning them against each other.
We read further in the narrations from Ahlul Bayt (as) similar guidelines. The Prophet (sawas) said: 'Do not probe for flaws in believers, for a man that probes the flaws of his brother will have Allah probe his own flaws: and when Allah probes the flaws of a man, He will expose him even if he were inside his own home.'
Also, Imam Ali (as) said: 'Nothing prevents anyone from among you from disclosing to a fellow brother a fault that he fears in him, except for the very fear that he too will disclose the same fault to him. You are all accomplices in your rejection of the next world and loving this world.'
In another Qura'nic verse those who desire to spread exposure about wrong - doers are being condemned with the verse:' Those who love (to see), scandal published broadcast, among the Believers, will have a grievous Penalty in this life, and in the Hereafter: God knows, and ye know not.'
They have been displayed as if they would desire lewd things to be spread amongst the believers. Here one has to seek the genuine meaning of this technical term from other Qur'anic verses. For example verse 151 of surah an'am also refers to another duty, when it then states: "come not near to lewd things (al-Fawahish) whether committed openly or secretly".
What is meant by 'al-Fawahish' is the reference to anything shameful, or indecent acts, whether being related to –amongst others- sexual desire or not. These acts are considered in Qur'anic terms as 'al-fawahish'. The Qur'an has described and used the same words (derived from the same word root) in verse 268 of surah baqarah- 'shaitan threatens you with poverty and orders you to commit fahsha' (n.b. fahsha is the singular of the (plural) fawahish). According to Qur'anic terminology, all things which are lewd are considered to be 'al-fawahish'. The Qur'an has described adultery as 'fahisha', and repeated in numerous Qur'anic verses that it is prohibited, and is considered in many narrations to be one of those heinous and great sins (kaba'ir).
The Qur'an says prohibited are: 'all these forms of lewd things whether open or concealed.' There are many narrations describing what is meant by 'open' and 'concealed'. What is 'open', according to the narrations, is whatever has been declared in the Qur'an as prohibited. What is meant by 'concealed' is whatever has been declared by the Prophet (sawas) or Imams (as) as prohibited. Imam Sadiq (as) was once asked 'what is meant when the Qur'an says lewd things which are open or concealed?' He replied that 'the things which are declared according to Qur'an as prohibited are open lewd things, and whatever has been declared by us (i.e. the Imams (as) or the Prophet (sawas) are concealed lewd things').
Misguiding the laity, and/or misleading them towards disobedience or manipulating the masses towards violating what has been declared as prohibited is an insidious act and lewd. Also when there are calls to lead people to the right path, standing against those calls may well cause sedition, but it is the responsibility of the media to resist sedition, which is strictly forbidden in Qur'anic terminology. Reading between the lines and whatever has been mentioned before gives the answer to the few questions that have been posed in the second subtitle of the article.
Media's Misleading strategies
Unfortunately, the pure teachings of Divine messengers including Prophet Jesus (as) are ignored. He used to say: 'Take truth even if it be from wrongdoers, but do not take falsehood even if it be from the righteous critics of speech. What has happened is exactly the other way round. That is instead of following the truth and being thankful towards what Almighty has blessed mankind with an innovative mind, he surrenders to the satanic insinuation, and follows an Eurocentric attitude to neglect anything Divine.
We read in Maritain's book, 'Religion and Culture', the following: 'The spiritual dominant of modern culture is an anthropocentric culture.'
The humanist outlook, with its associated faith in man and his capacities, has been powerfully promoted by the astonishing scientific, technological and economic achievements of the last three centuries. It is a creed which has gained massive credibility and legitimacy from modern human advance. So much exaggeration has been produced in favour of placing emphasise on the Powerful Mankind which has been levelled with God. Amazing wealth, incredible machines, landing on the moon, conquest of diseases, the micro-chip, jet-planes, the mapping of the human genome, vast cities – all these successes, and many others have given man immense belief in himself and his abilities. Moreover, such advance has been very much a phenomenon of Western man, whose supremacy in such areas has marked him out from the other peoples of the earth and lain behind his planetary ascendancy, a process which has added further lustre and prestige to such achievements.
It seems that many predictions of the apocalyptic hadith and eschatological traditions were metaphorically referring to these cases. We read in a narration from hadith, which was narrated by Muslim, the following: 'Once they have been victorious over all those who are on Earth, they say, 'let's fight those who are in Heaven and the sky, so they would shoot at them with their arrows, but God will order those arrows to descend with blood. They would become incredibly happy claiming that they have killed those who are in the sky.'
Nowadays there is wide belief that there is nothing that he cannot do. He thinks that he is indeed, the master of his own destiny. This self-admiration has been especially encouraged by apparent success in the enterprise of dominating nature – an ancient ambition. For millennia man was heavily subordinated to the natural world and thus constantly reminded of his limits. His scientific successes during the modern age have revolutionised this relationship, as Hans Jonas has well emphasised in his work: 'The Imperative of Responsibility'.
Media has been transformed from what it ought to be - a source of inspiration and guidance towards the right path, into a tool of temptation and misguidance. Imam Ali (as) has said once describing this kind of tool: 'Condemning those who follow Satan, they have taken the controller for their affairs, And he has in turn adopted them as his partners [use them as his traps]. He has laid eggs and hatched them in their tongues. Thus does he lead them to commit errors and glamorizes their own foolish deeds to them, like the act of one whom satan has made partner in his domain, speaking lies through his tongue.
Share this article
Related Items:
Comments
0
Your comment
Comment description