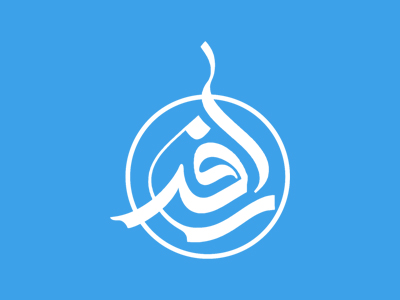 Interpretation of Sura Maryam (Mary) - Verses 73-74
73. " And when Our clear revelations are recited unto them, those who disbelieve say to those who believe: 'Which of the two parties is better in station and fairer in assembly'?"

74. " And how many a generation have We destroyed before them, who were better in equipment and outward appearance!"
Commentary
The Arabic term /nadiyy/ is applied for any assembly, or for the assembly of consultation, derived from which is /dar-un-nudwah/ with the meaning of 'a deliberative assembly'.

Following the discussion about the faithless unjust people, mentioned in the former verses, here the verse refers to a part of their logic and their fate.

It is known that the first group who believed in the Prophet of Islam (p.b.u.h.) were the pure-hearted oppressed people who were poor.

Since the criterion of value in the ignorant society of that time, like any other ignorant society, was wealth and force, money and rank, and the outside appearance, the cruel rich persons prided themselves to the poor believers. They told them that the sign of their own personality was with them, and the sign of the believers, which was their poverty and deprivation, was with them, too. That itself, they said, was the evidence to their rightfulness and the lack of rightfulness of the poor ones. The Qur'an in this regard says:

" And when Our clear revelations are recited unto them, those who disbelieve say to those who believe: 'Which of the two parties is better in station and fairer in assembly'?"

But the Qur'an, with a complete reasonable statement, and in the meantime, with a decisive and mighty tone, answers them as follows that as if they have forgotten the past history of human. It says:

" And how many a generation have We destroyed before them, who were better in equipment and outward appearance!"

Could their money, their plenty of wealth, their glorious assemblies, their costly clothing, and their fine appearances hinder the divine punishment?
Explanations
1. The Arabic word /'a?a?/ means 'furniture' and the possibilities and comforts of life. The word /ri'ya/ is used for 'that which pleases the eye'. The Qur'anic term /qarn/ is applied for 'a group of people who live for a long time with together'.

2. The historical changes have been based on the ordinances that Allah has assigned.

3. The material possibilities are neither the sign of happiness nor hinder the wrath of Allah.

4. Wealth and possibilities are often the factor of pride, negligence, inordinacy, and, finally, perdition.
Adopted from the book : "The Light of the Holy Qur'an; Interpretation of Surah Maryam" by : "Sayyid Kamal Faghih Imani and a Group of Muslim Scholars"
Share this article
Related Items:
Comments
0
Your comment
Comment description