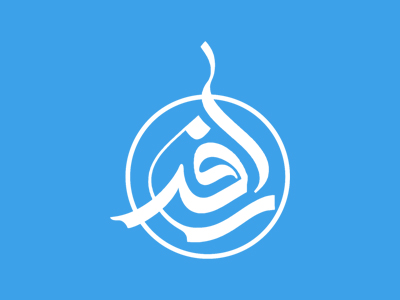 Interpretation of Sura an-Nur - Verse 23
Adopted from the book: "The Light of the Holy Qur'an - Interpretation of Sura an-Nur" by: "Sayyid Kamal Faghih Imani & a Group of Muslim Scholars"
23. "Verily those who accuse chaste, believing women unaware (of evil), are cursed in this world and the Hereafter, and for them shall be a grievous chastisement,"
Commentary
Of course unbelievers, murderers, advocates of illegitimate rulers, hypocrites, mischief-makers, polytheists, the arrogant, oppressors, liars, perjurers, and those who disclaim the Truth have been cursed in the Qur'an, but the curse of the world and the Hereafter along with great punishment, covers only those who stigmatize pure persons.

Imam Sadiq (a.s.) considers this verse as evidence for the fact that unjust accusation of pure and chaste women is one of the great sins.[61]

Thus, in this verse the Qur'an returns to the issue of Qathf and accusing chaste faithful women of unchaste action, and it decisively says:

" Verily those who accuse chaste, believing women unaware (of evil), are cursed in this world and the Hereafter, and for them shall be a grievous chastisement,"

In fact, three attributes are mentioned for these women. Each of these attributes is a reason for the importance of the oppression that is imposed on them through calumny. These attributes are: 'Mohsanat' ('virtuous women'), 'Qafilat' ('far from and unaware (of any pollution)'), and 'Mu'minat' ('believing women'). In this way it is indicated how oppressing and unfair is accusing these persons of inadmissible accusations and this action deserves a great punishment. 28

By the way, the application of the Qur'anic word /qafilat/ is an interesting meaning. It specifies the ultimate of their pureness from any deviation and unchasteness. It means that they are so heedless of sexual defilements that as if they are not at all aware of it. For sometimes the attitude of a person toward sin is in a way that thought of sin goes out of his mind, as if there were not existed at all such an action. This is the supreme grade of piety.

Another possibility is that the purpose of /qafilat/ is the women who are not aware of the unjust accusations attributed to them; therefore, they do not defend themselves. So, this verse mentions a new matter about such accusations, because the pervious verses referred to the calumniators who could be recognized and then would be punished, but, here, the rumour-fabricators,

who have hidden themselves from punishment and religiously prescribed punishment, are brought up. The Qur'an implies that they should not think that by this action they can escape from the Divine punishment forever. Allah, the Almighty, curses them in the world and, in the Hereafter, they will have an awful chastisement.

With regard to the fact that the above verse is placed after the story of 'Ifk, and it seems that its revelation had some relation with this affair, but like,many verses that are sent down for a special case and their content is general, this verse is also not limited to a certain case.

It is strange that some commentators such as Fakhr-i-Razi, in his book: 'Tafsir-i-KAbir' and some others insist that the content of this verse is limited to calumniation of the Prophet (p.b.u.h.)'s wives. They mainly equal this sin to paganism and consider the word /lu'inu/ (cursed), mentioned in the verse, as reason for it.

Of course calumniation is a great sin and if it is about the wives of the Prophet (p.b.u.h.), it is greater and more cardinal, yet it does not by itself bring paganism. Thus, the Prophet (p.b.u.h.) did not treat those who were involved in that affair as apostates, but, as we explained in the commentary of the holy successive verses, he recommended the Muslims to be being merciful toward them and not to be excessively violent toward them, which is not consistent with paganism.

The word /la'n/ is 'being away from Allah's bless', which is applied to pagans and those who commit cardinal sins. Therefore, in the verses that are about the punishment of Qathf (in the ordinances of /li'an/ (conjugal anathema)), the word /la'n/ has been applied two times about liars.

In Islamic narrations, the word /la'n/ (curse) is frequently applied to those who commit great sins. The tradition which says: "Allah has cursed ten groups concerning wine..." 29 is very famous.
Notes:
28. Al-mazan, Vol. 15, p. 122

29. Khisal, by Saduq, Chapter 'Asharah
Share this article
Related Items:
Comments
0
Your comment
Comment description