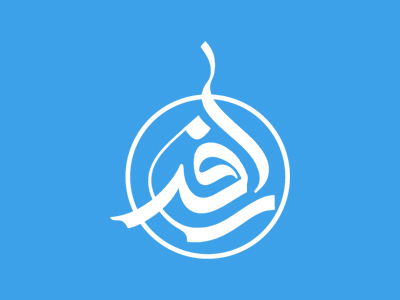 Hypocrisy, an Expression of Fear
Hypocrisy and ostentation reflect an inner fear. Courage rescues man from the clutches of hypocrisy and instils sincerity and authenticity into his soul. Ralph Waldo Emerson says:
If we cannot at once rise to the sanctities of obedience and faith, let us at least resist our temptations: let us enter into the state of war and wake Thor and Woden, courage and constancy, in our Saxon breasts. This is to be done in our smooth times by speaking the truth. Check this lying hospitality and lying affection. Live no longer to the expectation of these deceived and deceiving people with whom we converse. Say to them, "O father, O mother, O wife, O brother, O friend, I have lived with you after appearances hitherto. Henceforward I am the truth's. Be it known unto you that henceforward I obey no law less than the eternal law. I will have no covenants but proximities. I shall endeavour to nourish my parents, to support my family, to be the chaste husband of one wife-but these relations I must fill after a new and unprecedented way. I appeal from your customs. I must be myself. I cannot break myself any longer for you, or you. If you can love me for what I am, we shall be happier. If you cannot, I will still seek to deserve that you should. I will not hide my tastes or aversions. I will so trust that what is deep is holy, that I will do strongly before the sun and moon whatever inly rejoices me and the heart appoints. If you are noble, I will love you; if you are not, I will not hurt you and myself by hypocritical attentions. If you are true, but not in the same truth with me, cleave to your companions; I will seek my own. I do this not selfishly but humbly and truly. It is alike your interest, and mine, and all men's, however long we have dwelt in lies, to live in the truth. Does this sound harsh to-day? You will soon love what is dictated by your nature as well as mine, and if we follow the truth it will bring us our safe at last." But so may you give these friends pain. Yes, but I cannot sell my liberty and my power, to save their sensibility. Besides, all persons have their moments of reason, when they took out into the region of absolute truth; then will they justify me and do the same thing. 13

The relation of courage to personal capacity is like the relation of will power to ability. Until one does not utilise one's will power one will not succeed in accomplishing one's tasks regardless of the extent of one's ability to perform them. Similarly, as tong as the talents and capacities of an intelligent and perspicacious person are not accompanied by courage and action he will not attain any noble and distinguished goal. A courageous person does not complain of being worn out in confronting difficulties and bears the unavoidable tragedies of life with a manly spirit.

It is an unfortunate man whose expectations are great but the amount of whose courage is paltry. Thoughtful people know well that one must go beyond one's expectations and wishes and resort to action; otherwise weakness and lethargy will make even feasible tasks appear impossible. It should however be opted that in the same way as at times in life one has to get ready and fight, so also at times it is wiser to withdraw. Those who never flag in asserting themselves and do not surrender in face of dangers may achieve their goal, but that may be at the cost of their own lives.

The most outstanding achievement of heroic persons is to conquer fear and remain steadfast with all their strength and power in the face of fear and without compromising the value of their own lives.

Of course, it is possible that one may achieve some success by appearing to be undaunted in one's efforts, but in these conditions it is possible that one may set out to do something which is impossible. When the goal is not achieved he may end up losing self-confidence and faith in his own capacities. Moreover, a great amount of his energy and power, which might have been employed fruitfully, will be wasted.

The Eleventh Imam-may Peace be upon him-said:

There is a limit to prudence, beyond which it becomes cowardice. There is a limit to courage, beyond which it becomes rashness. 14

On the whole there is a basic difference between fear and foresight. 'Ali, the Commander of the Faithful, may Peace be upon him, points this out in his sayings

When fate is inevitable, caution and wariness are pointless. 15

When someone's resoluteness is accompanied with foresight, that would lead him to consummate felicity. 16

Bertrand Russell writes:

Life is full of perils, but the wise man ignores those that are inevitable, and acts prudently but without emotions as regards those that can be avoided. You cannot avoid dying, but you can avoid dying intestate; therefore make your will, and forget that you are mortal. Rational provision against misfortune is a totally different thing from fear; it is a part of wisdom, whereas all fear is slavish. If you cannot avoid feeling fears, try to prevent your child from suspecting them. Above all, give him that wide outlook and that multiplicity of vivid interests that will prevent him, in later life, from brooding about possibilities of personal misfortune. Only you can make him a free citizen of the universe. Fear, as an emotion, is disastrous in all cases where the right course can only be discovered by thinking; we want, therefore, to be able to foresee possibilities of evil without feeling fear, and to use our intelligence for the purpose of avoiding what is inevitable. Evils which are really inevitable have to be treated with sheer courage ... 17

That which is certain is that one cannot succeed in overcoming life's hardships through fear and anxiety. A cool head and a strong and self-reliant spirit are needed to resolve knotty problems. One whose thoughts are constantly assailed by fear and panic will find the world grim and horrifying.

Those Who lack courage do not find refuge from the awesome tempests of life. The danger exists that they may resort to suicide in order to escape the torment of fear and anxiety.

Ali, may Peace be upon him, said:

Worthy men are reserved for times of adversity. 18
________________________
13. Emerson, Ralph Waldo, "Self Reliance" in Man and Man: The Social Philosophers, p. 407

14. Bihar al anwar, vol. 17 p . 218

15. al Amidi, Ghurar al Hikam, p. 315

16. Ibid

17. Russell, Bertrand, On Education, pp. 66-7, 154

18. al Amidi, Ghurar al hikam, p. 581.
Adapted from: "Ethics and Spiritual Growth" by: "Sayyid Mujtaba Musawi Lari"
Share this article
Related Items:
Comments
0
Your comment
Comment description