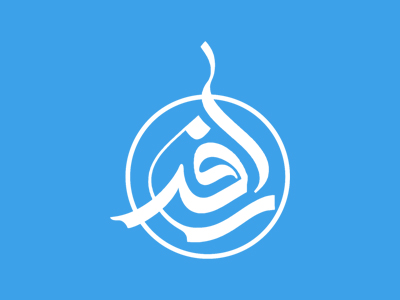 How To Grow A Garden
The world is such a prettier place when inundated with flowers. They simply add so much cheer to our sordid lives. Can you imagine any celebration without them? If you take a quick glance at your home surroundings, you will realize that what your household lacks is nothing more than a beautifully captivating garden. The best part is that the benefits of nursing a garden doesn't stop at its breathtaking visual appeal, but you can simultaneously grow luscious fruits and vegetables! Yes, indeed all our five senses can be revived by the intoxicating aura diffused by a garden. Don't be disillusioned by the fact that you live in a little apartment. Remember the phrase, if there is a will, there is a way! Today, flowers and plants come in different sizes, which gives you the luxury of growing gardening plants in containers. With perseverance, you can watch cherry tomatoes, strawberries, tulips, lilies, broccoli, and peppers; and so on blooming in your balcony (if weather conditions are favorable). Carry on reading to grasp the steps for growing a garden.
Growing A Garden
Requirements
Fruit Or Vegetable Seeds

A Hoe

A Rake

Sand / Soil

10" Metal Pipe

Spray Can

Pot/ Container

Water Supply
Instructions
Ascertain The Garden Space
Decide in advance the exact amount of space you are game to forfeit to grow your garden. If your apartment has a patio, you already have the first step sorted. In case the space happens to be encroaching upon your tenant's or neighbor's space, consult the person before you mark your space to conduct your gardening activities. Also, gather the shared costs and labor required for the garden access. One most important factor is to ensure that sufficient sunlight falls on the space you have chosen.
What Type of Garden Would You Fancy?
With a small space, you might have to shortlist the types of vegetables and flowers you desire to plant in your blooming quaint backyard. You could choose to have only vegetables, only flowers or a well synchronized combination of both. Various other factors must be taken into account. For instance, potatoes mandate deeper plots to shoot, while corns require lots of additional space. Hence, it is essential to evaluate the width and depth of your garden space as well as the amount of sunlight received before you decide what to grow.
Choose And Plant The Authentic Seeds
Ensure that you buy your seeds from a trustworthy source so that they are of the best quality possible! A local organic shop or commercial store would be good enough. You also have the option of buying the plant straight away, if you do not wish to go through the seed planting process. However, it is always recommended that you start from the scratch! This would help you connect with your plants. For this, purchase a starter tray followed by a good mixture of dirt and fertilizer. Plant them during the right season. Keep the seeds moist and ensure that they receive ample sunlight, after you plant them. Grow them for at least two to three weeks, till you think they are ready for outdoor planting.
Till The land
It is always advantageous to have a tiller to aid with your gardening activities. Remove the weeds and roots from the grass. A rake would always come in handy; as it would help you scrape away all the debris. Follow up this step by using a hoe to efficiently turn the ground. Thereafter, you can spread the fertilizer over the soil. Your soil is now ready for vegetable or flower planting.
Final Stage Of Planting
Grab the hoe in your hand along with some water and of course, the plants. Dig a hole that is big enough to cover the roots and part of the stem. Plant your plants all the way down in rolls and tie them up with rags. Use sticks to prevent them from lying on the ground. Pull the dirt back to leave a hole big enough to cover the roots and some of the stem. Plant your plants in rolls all the way across and then, water well. As they grow you can use sticks and strips of an old t-shirt to tie them up, so that they don't lay on the ground.
Decorate!
Now that your flowers are blossoming and vegetables maturing, it's time to work on the charm and beauty factor. You could hang the flower pots and embellish your apartment with this exotic flowery look! You could place fancy pebbles in and around your new garden for adornment. Be creative and original as you rejuvenate your garden!
Share this article
Related Items:
Comments
0
Your comment
Comment description