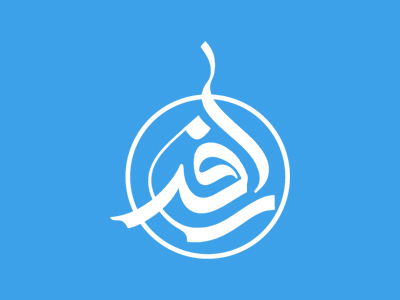 Did You Know? - General Info - Part 21
When a giraffe's baby is born it falls from a height of six feet, normally without being hurt.
The tango originated as a dance between two men (for partnering practice).
Leon Trotsky, the seminal Russian Communist, was assassinated in Mexico with an ice-pick.
The Bronx, New York got its name from explorer Henry Bronk.
The Kentucky Derby is the oldest continually held sports event in the United States (1875); the second oldest is the Westminister Kennel Club Dog Show (1876.)
"Video Killed the Radio Star" was the very first video ever played on MTV.
The pitches that Babe Ruth hit for his last-ever homerun and that Joe DiMaggio hit for his first-ever homerun where thrown by the same man.
The native tribe of Tierra del Fuego has a language so guttural it cannot have an alphabet.
A family of six died in Oregon during WWII as a result of a Japanese balloon bomb.
AM and PM stand for "Ante-Meridian" and "Post-Meridian," respectively, and A.D. actually stands for "Anno Domini" rather than "After Death."
The penguins that inhabit the tip of South America are called jackass penguins.
To "testify" was based on men in the Roman court swearing to a statement made by swearing on their testicles.
During conscription for WWII, there were nine documented cases of men with three testicles.
Avocado is derived from the Spanish word 'aguacate' which is derived from 'ahuacatl' meaning testicle.
Benito Mussolini would ward off the evil eye by touching his testicles.
Both Hitler and Napoleon were missing one testicle
Stalin was only five feet, four inches tall.
Stalin's left foot had webbed toes, and his left arm is noticably shorter than his right.
Scientists found a whole new phylum of animal on a lobster's lip.
The Baby Ruth candy bar was actually named after Grover Cleveland's baby daughter, Ruth.
Grover Cleveland's real first name is Stephen, Grover is his middle name.
Every two thousand frowns creates one wrinkle.
During WWII, Americans tried to train bats to drop bomb.
Swans are the only birds with penises.
A whale's penis is called adork.
Some carnivores, rodents, bats and insectivores have a penis bone, called a baculum.
A barnacle has the largest penis of any other animal in the world in relation to its size.
Iguanas, koalas and Komodo dragons all have two penises.
"I'd like clarify the comment about iguanas and komodo dragons having two penises. In fact, they have a single penis, but it is split in two (pretty much 'Y'-shaped.) This organ is known as a hemipenes. Snakes also share this interesting feature. Apparently, the dual penis is for ease of left-handed or right-handed mating.
Opossums have forked penises.
Some female hyenas have a pseudo-penis.
A winged penis was the city symbol of Pompeii, the ancient Roman resort town destroyed by Mt. Vesuvius' eruption.
Virgina Woolf wrote all her books standing.
Share this article
Related Items:
Comments
0
Your comment
Comment description