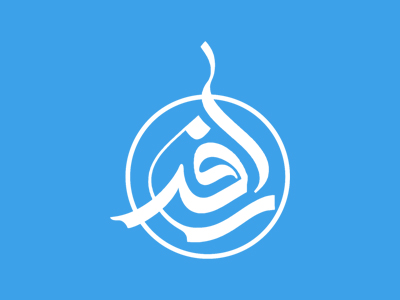 Did You Know? - General Info - Part 18
The only bone not broken so far during any ski accident is one located in the inner ear.
The name for Oz in the "Wizard of Oz" was thought up when the creator, Frank Baum, looked at his filing cabinet and saw A-N, and O-Z, hence "Oz."
There are ten human body parts that are only three letters long: Eye, Ear, Leg, Arm, Jaw, Gum, Toe, Lip, Hip and Rib.
Michigan was the first state to have roadside picnic tables.
Elvis had a twin brother named Jesse Garon, who died at birth, which is why Elvis' middle name was spelled Aron; in honor of his brother.
Fitchburg, Massachusetts is the second hillest city in the US.
During WWII the city of Leningrad underwent a seventeen month German seige. Unable to access the city by roads, the Russians built a railroad across the ice on Lake Lagoda to get food and supplies to the citizens.
The microwave was invented after a researcher walked by a radar tube and a chocolate bar melted in his pocket.
Thomas Edison got patents for a method of making concrete furniture and a cigar which was supposed to burn forever
Elton John's real name is Reginald Dwight. Elton comes from Elton Dean, a Bluesology sax player. John comes from Long John Baldry, founder of Blues Inc. They were the first electric white blues band ever seen in England--1961
Elton John's uncle was a professional soccer player. He broke his leg playing for Nottingham Forest in the 1959 English FA Cup Final.
The saying "it's so cold out there it could freeze the balls off a brass monkey" came from when they had old cannons like ones used in the Civil War. The cannonballs were stacked in a pyramid formation, called a brass monkey. When it got extremely cold outside they would crack and break off... Thus the saying.
Horses cannot vomit.
Rabbits cannot vomit.
The word "Boondocks" comes from the Tagalog (Filipino) word "Bundok," which
means mountain.
Your stomach has to produce a new layer of mucus every two weeks otherwise it will digest itself.
The "chapters" of the New Testament were not there originally. When monks in medieval times translated it
from the Greek, they numbered the pages in each "book."
Coca-Cola contains neither coca nor cola.
Yucatan, as in the peninsula, is from Maya "u" + "u" + "uthaan," meaning "listen to how they speak," what the Maya said when they first heard the Spaniards.
The term, "It's all fun and games until someone loses an eye" is from Ancient Rome.
The only rule during wrestling matches was, "No eye gouging." Everything else was allowed, but the only way to be disqualified is to poke someone's eye out.
The original plan for Disneyland included a Lilliputland.
S.O.S. doesn't stand for "Save Our Ship" or "Save Our Souls" -- It was just chosen by an 1908 international
conference on Morse Code because the letters S and O were easy to remember and just about anyone could key it and read it, S = dot dot dot, O = dash dash dash..
The word "moose" was originally Algonquin.
The Sanskrit word for "war" means "desire for more cows."
The "ZIP" in Zip Code stands for "Zone Improvement Plan."
Pocahontas appeared on the back of the $20 bill in 1875.
When a female horse and male donkey mate, the offspring is called a mule, but when a male horse and female donkey mate, the offspring is called a hinny.
Share this article
Related Items:
Comments
0
Your comment
Comment description