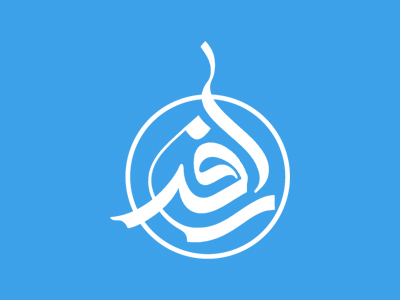 Anise seed nutrition facts
Suffering from gripping stomach pain? Or with cold and cough?
Take a few sips of anise seed mixed in hot water and you feel better instantly. This humble herbal plant known for its aromatic spicy seeds is quite popular as well for its distinctive culinary and medicinal values.
Anise or aniseed, botanically belongs to the Apiaceae family of the genus Pimpinella and known scientifically as Pimpinella anisum. This spicy plant is native to Middle-East and Mediterranean region, probably originated in Egypt.
Anise is a perennial herbal plant; generally, grows up to a height of about 2 feet. It bears white colored umbelliform flowers by July, and is harvested by cutting the whole plant once the seeds ripened. Then the seeds are separated from the flower heads by threshing method. The seeds feature oblong or curved like comma shape, about 3-4 mm long, light brown color and fine stripes over its outer surface.
The seeds feature delicately sweet and aromatic bouquet with a distinctive liquorice flavor. The special fragrance is due to anethole in them.
Star anise (Illicium verum) is the spicy fruit, obtained from evergreen tree native South-West China; has similar flavor and taste like anise seed. The tree bears star-shaped fruits which turn rust red color when ripen and contain inside amber colored seeds. Both the seed as well as the husk are used as spice.
Health benefits of anise
This exotic seed spice contains many plant derived chemical compounds that are known to have anti-oxidant, disease preventing and health promoting properties.

The main constituent that gives characteristic sweet, aromatic flavor to anise is anethole, the essential volatile oil present in the seeds. Other important compounds found in these seeds include estragol, p-anisaldehyde, anise alcohol, acetophenone, pinene and limonene.

Anise seed oil obtained from extraction of the seeds is found application in many traditional medicines as stomachic, anti-septic, anti-spasmodic, carminative, digestive, expectorant, stimulant and tonic.

The seeds are an excellent source of many essential B-complex vitamins such as pyridoxine, niacin, riboflavin, thiamin. Pyridoxine (vitamin B-6) helps increase GABA neuro-chemical levels in the brain.

The spicy seeds are great source of minerals like calcium, iron, copper, potassium, manganese zinc and magnesium. Potassium in an important component of cell and body fluids that helps control heart rate and blood pressure.

Copper is a cofactor for many vital enzymes, including cytochrome C-oxidase and superoxide dismutase (other minerals function as cofactors for this enzyme are manganese and zinc). Copper is also required in the production of red blood cells.

The spice is also contain good amounts of anti-oxidant vitamins such as vitamin-C and vitamin-A.
| Principle | Nutrient Value | Percentage of RDA |
| --- | --- | --- |
| Energy | 337 Kcal | 17% |
| Carbohydrates | 50.02 g | 38% |
| Protein | 17.60 g | 31% |
| Total Fat | 79% | 15.90 g |
| Cholesterol | 0 mg | 0% |
| Dietary Fiber | 14.6 g | 38% |
| Vitamins | | |
| Folates | 10 mcg | 2.5% |
| Niacin | 3.060 mg | 19% |
| Pantothenic acid | 0.797 mg | 16% |
| Pyridoxine | 0.650 mg | 50% |
| Riboflavin | 0.290 mg | 22% |
| Thiamin | 0.340 mg | 28% |
| Vitamin A | 311 IU | 10.5% |
| Vitamin C | 21 mg | 35% |
| Electrolytes | | |
| Sodium | 16 mg | 1% |
| Potassium | 1441 mg | 31% |
| Minerals | | |
| Calcium | 646 mg | 65% |
| Copper | 0.910 mg | 101% |
| Iron | 36.96 mg | 462% |
| Magnesium | 170 mg | 42.5% |
| Manganese | 2.300 mg | 100% |
| Phosphorus | 440 mg | 63% |
| Selenium | 5.0 mg | 9% |
| Zinc | 5.30 mg | 48% |
Selection and storage
Dried as well as grounded anise as its powder are available in the markets year around. Buy anise seeds from organic herb stores for authenticity. Buy them in small quantities as they lose their flavor. Fresh seeds should emanate rich aroma when crushed between index and thumb fingers. They should feature brilliant olive-green to greyish-brown color.  Avoid seeds that have broken tips or those from old stocks as they indicate less in essential oils.
Store anise in airtight containers; place in cool, dark place. Powder/ground form should be kept in airtight containers and used as early as possible since it may lose its flavor rather quickly.
Star anise, on the other hand, has a long shelf life. Ground star anise should be stored in an airtight container, away from sunlight.
Medicinal use
Anise seed as well its oil have found application in many traditional medicines for their distinctive health promoting and disease preventing roles.
The seeds preparations are an excellent remedy for asthma, bronchitic cough as well as digestive disorders such as flatulence, bloating, colicky stomach pain, nausea and indigestion.

The essential oil comprises 75 - 90% anethole, which has an observed oestrogenic effect.  Its decoction oftentimes prescribed to promote breast-milk production in mothers.

Anise seed water is very helpful in relieving running nose in infants.
The seeds are chewed after a meal in India to refresh the breath.
Culinary uses
Anise seeds, oil as well as fresh young leaves are used in cooking. The flavor is heightened by dry-frying the seeds. Anise is used in savory and sweet cookings to which it imparts sweet aromatic flavor to variety of cuisines. The whole seeds and often-times freshly grounded powder added to the recipes at the last moment to limit the evaporation of essential volatile oils in them.
This delicate spice is being used as flavoring base for soups, sauces, breads, cakes, biscuits and confectionary.


Popular aniseed flavor drinks include prenod, french pastis, spanish ojen etc.


Anise seeds as well as oil have been in use in the preparation of sweet dishes in many Asian countries.


It is used as a flavoring base in the preparation of herbal tea; and a liquor called

anisette

.
Share this article
Related Items:
Comments
0
Your comment
Comment description