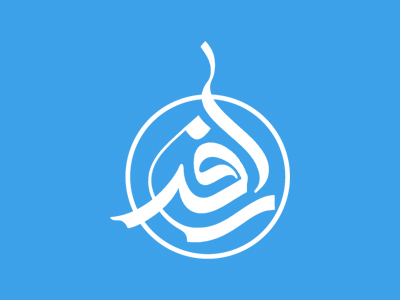 About Breastfeeding
Nursing is a wonderful experience for both mother and baby. It provides ideal nourishment and a special bonding experience that many nursing mothers cherish.
Here are some of the many benefits of breastfeeding:
Infection-fighting. Antibodies passed from a nursing mother to her baby can help lower the occurrence of many conditions, including:
ear infections
diarrhea
respiratory infections
meningitis
Other factors help to protect a breastfed baby from infection by contributing to the infant's immune system by increasing the barriers to infection and decreasing the growth of organisms like bacteria and viruses.
Breastfeeding is particularly beneficial for premature babies and also may protect children against:
allergies
asthma
diabetes
obesity
sudden infant death syndrome (SIDS)
As a group, breastfed babies have fewer infections and hospitalizations than formula-fed infants.
Nutrition and ease of digestion. Often called the "perfect food" for a human baby's digestive system, breast milk's components — lactose, protein (whey and casein), and fat — are easily digested by a newborn's immature system.
As a group, breastfed infants have less difficulty with digestion than do formula-fed infants. Breast milk tends to be more easily digested so that breastfed babies have fewer incidences of diarrhea or constipation.
Breast milk also naturally contains many of the vitamins and minerals that a newborn requires. A healthy mother does not need any additional vitamins or nutritional supplements, with the exception of vitamin D. Breast milk does contain some vitamin D, and vitamin D is produced by the body when the skin is exposed to sunlight. However, sun exposure increases the risk of skin damage, so parents are advised to minimize exposure. As a result, the AAP recommends that all breastfed babies begin receiving vitamin D supplements during the first 2 months and continuing until the infant consumes enough vitamin D-fortified formula or milk (after 1 year of age).
The U.S. Food and Drug Administration (FDA) regulates formula companies to try to ensure they provide all the known necessary nutrients (including vitamin D) in their formulas. Commercial formulas try to duplicate the ingredients in breast milk, but haven't matched their exact combination and composition. Why? Because milk is a living substance made by each mother for her individual infant, a process that cannot be duplicated in a factory.
Free. Breast milk doesn't cost a cent, while the cost of formula quickly adds up. And because of the immunities and antibodies passed onto them through their mothers' breast milk, breastfed infants are sick less often than infants who receive formula. For example, researchers have determined that infants who are breastfed exclusively have fewer episodes of ear infections. That may mean they make fewer trips to the doctor's office, which equates to fewer co-pays and less money doled out for prescriptions and over-the-counter medications.
Likewise, women who breastfeed are less likely to have to take time off from work to care for their sick babies.
Different tastes. A nursing mother will usually need 500 extra calories per day, which means that she should eat a wide variety of well-balanced foods. This introduces breastfed babies to different tastes through their mothers' breast milk, which has different flavors depending on what their mothers have eaten. By tasting the foods of their "culture," breastfed infants more easily accept solid foods.
Convenience. With no last-minute runs to the store for more formula, breast milk is always fresh and available. And when women breastfeed, there's no need to warm up bottles in the middle of the night. It's also easy for breastfeeding mothers to be active — and go out and about — with their babies and know that they'll have food available for whenever their little one is hungry.
Obesity prevention. Some studies have found that breastfeeding may help protect a child from obesity.
Smarter babies. Some studies suggest that children who were exclusively breastfed have slightly higher IQs than children who were formula fed.
"Skin-to-skin" contact. Many nursing mothers really enjoy the experience of bonding so closely with their babies. And the skin-to-skin contact can enhance the emotional connection between mother and infant.
Beneficial for mom, too. The ability to nourish a baby totally can also help a new mother feel confident in her ability to care for her baby. Breastfeeding also burns calories and helps shrink the uterus, so nursing moms may be able to return to their pre-pregnancy shape and weight quicker. In addition, studies show that breastfeeding helps lower the risk of breast cancer, high blood pressure, diabetes, and cardiovascular disease, and also may help decrease the risk of uterine and ovarian cancer. In one long-term study of the National Institutes of Health Women's Health Initiative, women who breastfed for at least 7 to 12 months after giving birth had a lower risk of cardiovascular disease.
Share this article
Related Items:
Comments
0
Your comment
Comment description