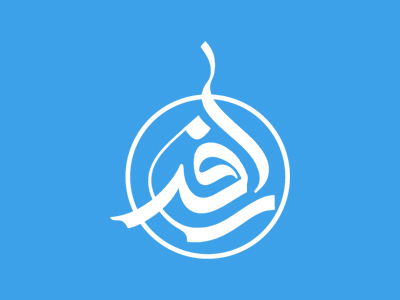 5 Signs It Is Time To Clean Out the Refrigerator
I know.  It isn't the most fun job.  In fact, many of us avoid the job, mainly because of how long we've been avoiding it.  Who knows what lurks in the farthest corners of our refrigerators?  There are a few signs that it is time to clean out the refrigerator.  If your refrigerator is suffering from any of these signs, bite the bullet and clean it out.  It will only get worse.
1. The Refrigerator Smells...
In all honesty, I've never opened a refrigerator and had a wonderful smell flow out.  With refrigerators, there is normally either no smell, or a not nice smell.  So if your refrigerator smells, it might be time to clean it out.  Try wrapping food more securely.  While aluminum foil and plastic wrap may seem like easy options, if you want leftovers to be in the refrigerator for much time at all, you'll need something a little more sturdy to prevent smells. 
Leaving smelly items in your refrigerator can actually transfer that smell to other food and the refrigerator itself.  Butter and milk are notorious for absorbing the smells of the refrigerator.  And while fajitas may be delicious, fajita flavored butter on your toast is not. 
2. A spill happens in the refrigerator.
No matter how hard we try to prevent them, spills will happen in our refrigerator.  Finding a spill, usually means that a full refrigerator cleaning is required.  I don't know why, but a small spill usually finds a way to leak into all the nooks and crannies of a refrigerator.  If you are not careful to wipe out all areas, even the hidden ones, of a refrigerator, you may be in for a nasty surprise in another week or so.   Make sure you pull out drawers and clean the backs, sides, and bottom of the refrigerator, as those nasty spills have a habit of making their way to these hidden areas.
3. Mold is found in the refrigerator.
Actually, it's not just mold.  If you find any food that is rotting or moldy, it's probably time to give the refrigerator a good cleaning.  Let's face it.  Mold and rotten food can happen.  I unfortunately know all too well what happens to shredded lettuce that's been forgotten in the refrigerator for an extended time.  But if the refrigerator has been neglected long enough to let this kind of deterioration happen, it's time for a thorough cleaning.
4. It's trash day.
So trash day may not signal the need for a thorough cleaning of the refrigerator, but it should signal the need for a quick run through of the contents of the refrigerator.  Throw out anything that is expired or past its prime.  Give the refrigerator a quick wiped down.  You will not only prevent odors, spills, and rotten items, you'll save yourself time and effort, during your next refrigerator cleaning session.
5. You are running out of space.
No, the answer isn't always that you need a bigger refrigerator.  You may be surprised at what is taking up so much space.  Do you really need a pizza box with 2 slices left in it?  How many 1/4 full bottles of mustard are crammed in the door?  Can't believe that your fancy salad dressing expired a month ago?  Taking a moment to go through a crammed refrigerator will often lead you to find inefficient use of space and items that are past their prime.  If you're running out of space in your refrigerator, it's a good sign that you need to clean it out.
Share this article
Related Items:
Comments
0
Your comment
Comment description