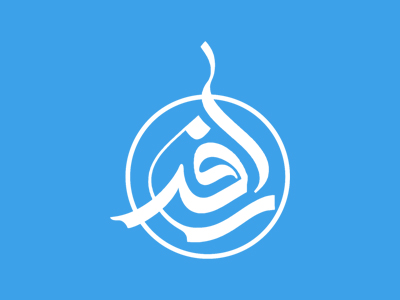 30 Thirty-Second Chores (part2)
11. Toss junk mail, catalogs, or magazines.
If stacks and piles of papers, magazines, and catalogs litter your home, try taking a few moments to throw out some junk paper. Get extra tips for reducing piles of paper in your home.
12. Treat a stain.
It only takes a few moments to remove many common stains. Try this list for stain removal.
13. Dust or water plants.
Keep plants healthy by remembering to dust and water plants regularly.
14. Wipe down a countertop.
The newest disinfectant wipes make it easy to quickly wipe down a countertop to prevent germs from spreading or food from sticking to your surfaces.
15. Wipe down the forgotten areas.
Wipe down door knobs, handles, switch plates, remote controls, and telephones. These often used items rarely get remembered when its time to clean. Take a few moments to quickly wipe them down.
16. Clean out the fridge.
Thirty seconds may not be time enough to do a thorough cleaning, but it is enough time to pour out the expired milk hidden at the back, or throw away the mysterious foil-wrapped package lurking in the deli drawer.
17. Replace the box of baking soda in your fridge or freezer.
Using baking soda in the refrigerator is a great way to reduce odors, but the box of baking soda does need to be changed.
18. Clean the lint filter of your dryer.
Lint not only keeps your dryer from running efficiently, it can also pose a fire hazard. Take a few moments and double check your dryer's lint trap.
19. Sweep the entryways of your home.
Most of the dirt that ends up on our carpets and floors, gets tracked into our homes by unsuspecting guests. Sweeping the entryways helps keep more of it outside.
20. Clean out the cupholders and cubby holes of your car.
Don't forget to maintain the interior of your home on wheels. Clean out the hidden places where trash gets stowed.
21. Throw away empty cleaning containers.
Wherever you keep your cleaning supplies, you're bound to have a few that should be tossed. Make more space for the things you really use by throwing out old or empty cleaning bottles.
22. Go through prescription medication.
Throw away expired and unused prescriptions. Not only will you help free up space for other items, but you'll also reduce the risk of poision or accidental indigestion.
23. Prevent or help drain clogs with baking soda, vinegar, and hot water.
Baking soda and vinegar can be a great help to freshen and unclog drains. It only takes a moment to prevent major headaches.
24. Shake out your entry and exit floor mats.
It's best to have two door mats for each entrance of your house. One mat should be placed inside while the one with the bulk of the work to do goes outside. Remember to regularly shake out and clean these rugs to prevent dirt and debris from ending up in your home.
25. Toss trash and clutter from one small area.
Try cleaning out your junk drawer. Taking a few moments to clean trash and clutter out of one small area will give you motivation to accomplish even more challenging projects.
26. Dust down a ceiling fan.
Grab a duster and wipe off the blades of a ceiling fan. You'll prevent dust from building up, and keep the fan in good condition for use.
27. Wipe down the blinds.
You can use a used dryer sheet or microfiber dust cloth. Wipe accross the blinds to keep them dust free.
28. File today's mail.
We can get overwhelmed with the amount of mail we receive, but after you toss out the junk, take a moment to put away mail that needs to be kept.
29. Vacuum tops of doors and windowsills.
Take a half a minute to vacuum a windowsill or the top of a door. Dust often collects in these areas, but may go unnoticed during routine cleaning.
30. Make a plan.
If you have time for nothing else, take a few seconds to write out a plan of things that need to be done. When you find yourself with a few more moments to spare, you'll be ready to go.
Share this article
Related Items:
Comments
0
Your comment
Comment description