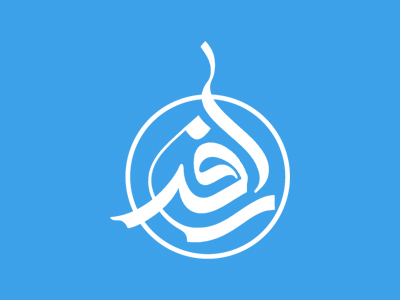 10 Simple Fall Decorating Ideas
by: Jennifer Wagner
Want to instantly transform your home into an autumnal getaway? Here are 10 simple fall decorating tips that you can use to spruce up your home for fall. The fall decorating ideas listed here can all be done at an affordable price, and will add a feeling of warmth to your home.
Fall Decorating Idea # 1

Add pip berry garland or artificial leaf garland anywhere in the home, and you'll instantly add a touch of fall. This easy fall decorating idea is very inexpensive and looks nice when added to fireplace mantels, entertainment centers, hung above cabinetry, or placed in a wicker basket.

Fall Decorating Ideas # 2

Fabric instantly adds warmth to any room, so pull out throw blankets that were put away for the summer, and layer them on couches, chairs, and so on. Layer fabric on dining room tables by adding decorative table runners on top of solid colored tablecloths.
Fall Decorating Ideas # 3

Beaded fruit looks beautiful when used as a simple display. Use it with real pumpkins or other gourds, or alone. Again, you can add beaded fruit to fireplace mantels, in decorative baskets, inside deep autumn colored dishes, or even in glass candle jars. You can find beaded fruit virtually everywhere, and it is a very easy fall decorating idea that anyone can use.

Fall Decorating Ideas # 4

Mums look great indoors, and they add a great decorative touch in the room. Place mums in wicker baskets and add them in front of the fireplace, on mantels, or beside end tables. Be sure to select mums in autumn colors, such as rust, yellow, and amber.

Fall Decorating Ideas # 5

Don't underestimate the power of scented candles! I am a firm believer that candles can set the mood for virtually any occasion. Whether you use plain candles in a decorative setting, or use decorative candles in a plain setting, you'll add a welcoming glow to your home and infuse the air with heavenly autumn scents.

Fall Decorating Ideas # 6
Nothing says fall like pumpkins and gourds. Buy several mini pumpkins and small gourds, and use them as colorful centerpieces. Group them together in wooden baskets, or even hollow out the center of a few and use them as unique candle holders. Place these inexpensive items all around the house for a truly beautiful look.
Fall Decorating Ideas # 7

Cinnamon scented pine cones put the scent of fall in the air, and look attractive as fall decor. Put them in baskets by the fireplace, scatter them in random patterns on entertainment centers or mantels, or arrange them in a cluster with tall candles lit to gently illuminate.

Fall Decorating Ideas # 8

An easy solution to an empty corner of the room, is to add a small basket of apples. Green apples or red apples, or a little of both, will look attractive and bring a little of he outdoors in. Line a wicker basket with a plaid blanket before you add the apples for a special touch.

Fall Decorating Ideas # 9

Find a festive autumn wreath and add lay it on an end table or on the dining room table. Add one large candle inside a glass candle jar to the middle of the autumn wreath. If desired, you can accent it with mini pumpkins to create an instant table centerpiece.

Fall Decorating Ideas # 10

Replace your existing artwork with inexpensive pictures showcasing pumpkins, autumn leaves, and so on. This will be a subtle touch that will make a large impact overall in the look and feel of your room.
Share this article
Related Items:
Comments
0
Your comment
Comment description